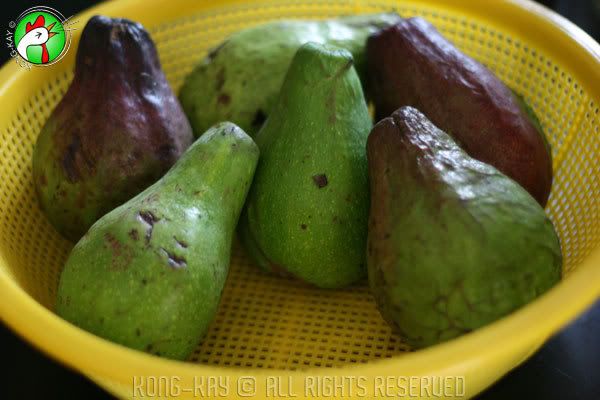 I Guess I'm not the only chicken around! No one took up the challenge to guess the dish. Guess I'll be having the cake and eat it too!

Locally cultivated avocado is in season. I thought if you can make

koay teow

with tomato, why not with another fruit? Hence, a dish is born.

The reaction I got from the few unwilling guinea pigs on seeing its color: Ugghhh!!! But somehow, the whole plate was cleaned out! Which goes to show, never to judge something by appearance only.

Would I cook the dish again? You betcha!