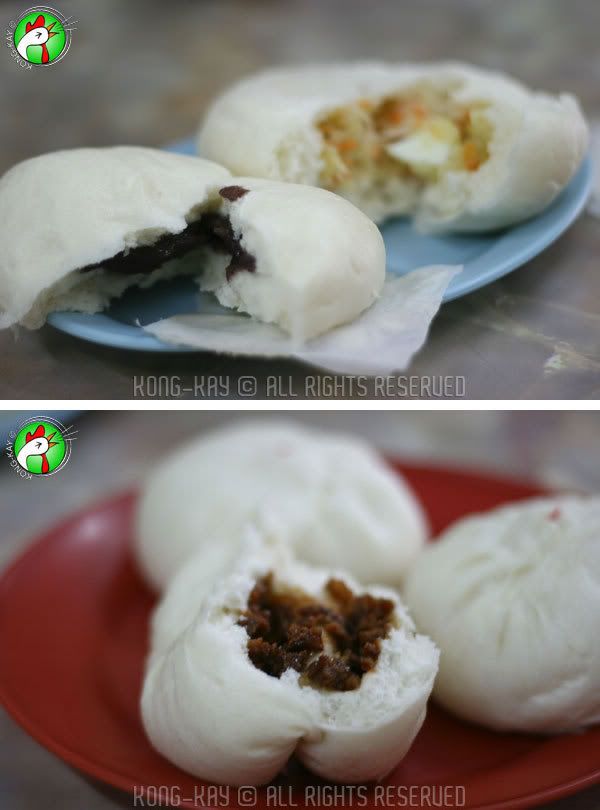 I call this breakfast

Pau

'cos that's the only time you can find it at this place. And timing is of the essence when it comes to getting your paws on one of these. If you come too early like 6:30 am. when it just opens, the buns may not be ready; or after nine on a weekday, they might be gone. The

Paus

are made on the go in the morning, and they need to be proofed, so there's no knowing when a freshly made batch will be ready for consumption.

I was lucky on this rainy Saturday morning (before 8) as it's an off-day for kids and some parents; there was a batch of

Char-Sui

(roast pork), Tau-Sa (Red Beans Paste) and vegetable

(Jicama,carrot & H.B. egg) Paus

in the steamer. As can be seen below, there was a batch of proofing

Paus

at the back workbench waiting to be steamed. The color and texture of the

Paus

meets all expectation of the local variety; soft and puffy. It's best consumed hot and on the spot.


This is a Hainanese coffee shop, and there's no doubt that the coffee and tea are "excellent!", as Bill and Ted would concede. So are its Hainanese chicken rice and Sarawak Laksa (if you don't mind the meager shrimps toppings).

This shop is on the next block of Thompson's Corner, Jalan Nanas; it's closest to Jalan Rambutan.