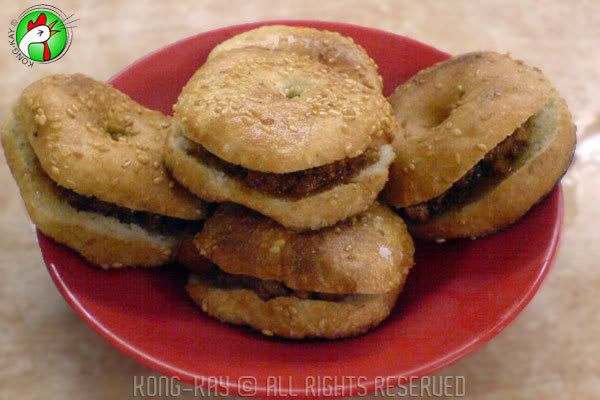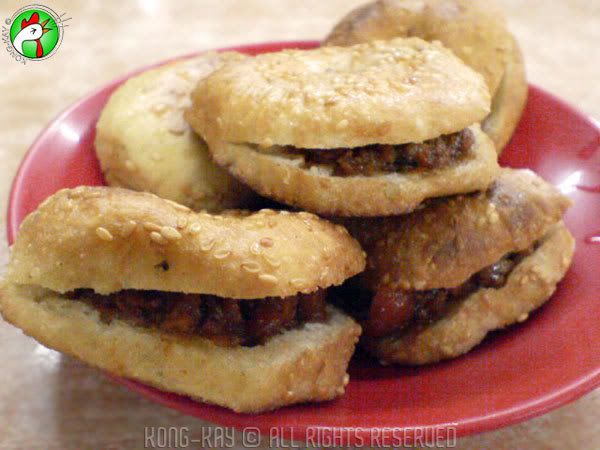 This hopefully will tide you over the weekend... These are deep-fried

Kompia

(Foochow bagel) that are stuffed with

Char-Sui

minced minced pork. It's crispy, not too oily, and a chrunch in every bite. The meat is a tad too sweet; otherwise they are satisfying fillers while you're waiting for the main order to arrive.

The

Kompias

are dished out by a Foochow lady occupying a small stall, selling all type of noodles - Foochow, by the 5-foot way outside the coffee shop. This place is the same as the one mentioned in the previous post.



Don't expect an entry everyday or I'll be eating at some rat holes in a year or so. Where's next?