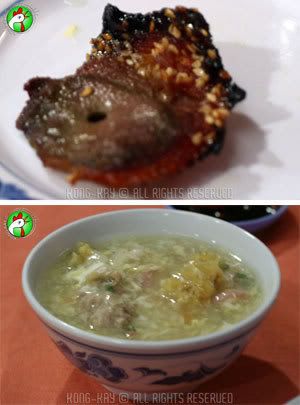 It started out with a kiss

How did it end up like this
Mr Brightside - The Killers

That's how the journey ended... in Sarikei - the other side of the river, another county. It began, after breakfast at Sg. Merah, with a leisure drive along Sg. Igan Bridge route, then boarded a ferry into Bintangor, home of Sarawak's another famous son, a Tan Sri (who gives respectability to open bigamy for a Chinese in this day and age, and make Andrew Lau's

Wait 'Till You're Older's

twist like a slight bend), whose company, I beg your pardon... the company he's an adviser to, won some annual awards from some Spanish organization for 2 years running for some construction feat. (Who says Sarawak is a remote place that nobody knows?) Sad to say, his grand hotel in town is boarded up, his chunk of land that is supposedly meant for UTAR lies undeveloped, and his showcase of a paper-pulp plantation goes unattended (like those in Kuching). I was trying to find something nice to say of this town; even its reputed green pandan steamed

pau

was a disappointment - unappetizing in looks and in taste.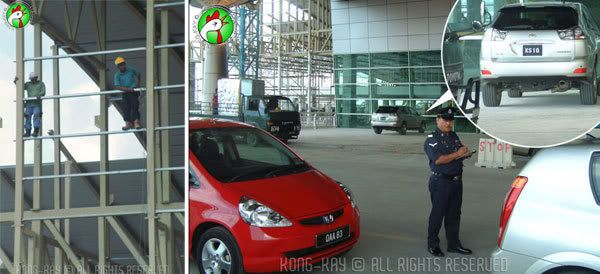 Without Harnesses - Getting A World-Class Safety Citation • Not Getting A Citation While Others Do!
Only In Malaysia... Malaysia Boleh, eh!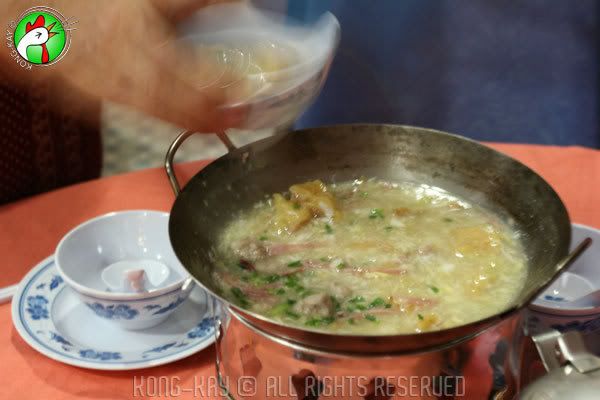 Pardon the

kong-kay

moment... we traveled farther, took another ferry across the Sg. Nyelong and we were at another town - Sarikei. It was lunch time, so we lumbered into this empty restaurant. Two of us were the only customers in the upstairs joint. Although the trip was unplanned, It's no accident that we stumbled upon this place.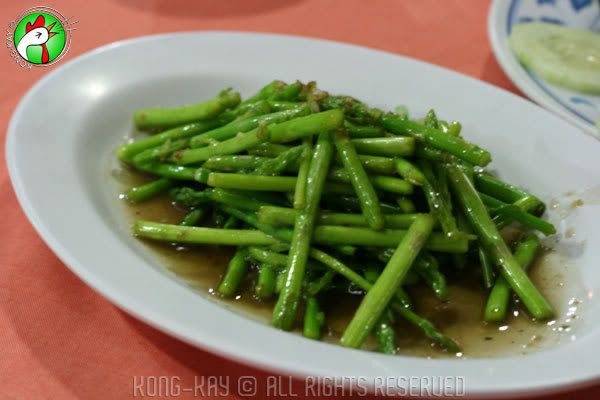 T
his is a Cantonese institution famous for its

Ching-Chieng

- Gold Coin. It consists of a piece of fat, a piece of lean pork, and a piece of pork liver sandwiched in between; the marinated slices with sprinkled sesame seeds are skewered and then grilled. The hole in between in the middle of meat makes it look like an old Chinese coin, hence its name is derived. The grilled meat has a taste of Chinese sausage (

Lap-Cheong

). It's a wonder that the liver doesn't turn stiff with the grilling, but it's still maintains its soft texture and its moistness. The

Ching-Chieng

costs RM50 per kg.

We had Fish Maw Soup and the Asparagus fried with garlic. The soup is an egg-drop version - different from the norm - clear soup. The meal came to RM39.69.



On the way back to Sibu, we dropped by Wen Wen to look up the Tans. Senior Tan was in Sydney holidaying/cooking for the other 2 sons; only two are left behind manning the stall - Jr. and Mrs. Tan, who treated us to
locally grown
Dragon fruit smoothies.



**If you've never visited Hawaii, come see Sarikei! Same difference; weather is humid, lots or pineapples, and in the evening the ladies come out in their national costumes - we call it night-gowns here.