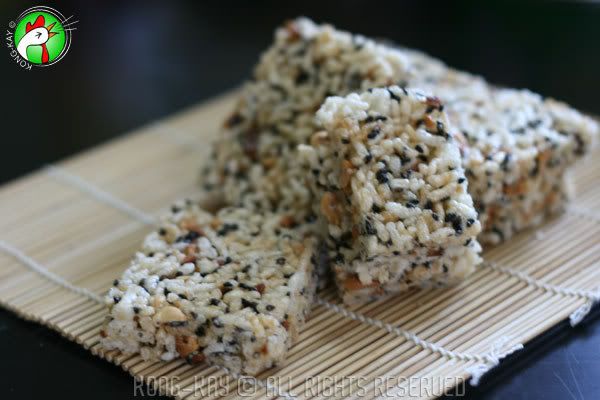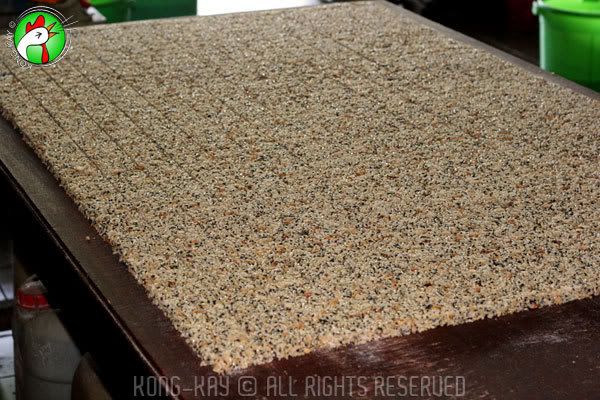 I've heard whispers of a biscuit maker,

Bee Pang

in particular, in the vicinity. Out of curiosity, I asked the lady at a haberdashery of its whereabout. What do you know? Lo and behold, it was just 2 shops down.


It's a nondescript shop with none of the products visually displayed. One can see from the front that there's work bench at the back portion of the shop, and there was some activity buzzing at the back. The proprietor is putting finishing touches to the made

Bee Pang

; cutting them into smaller blocks before packing them into plastic bags.



Bee Pang

is made from crispy rice coated in candy. It's like the peanut brittle. This store is famous for its black sesame mix

Bee Pang

. It is nicer than the one found along Jalan Padungan.