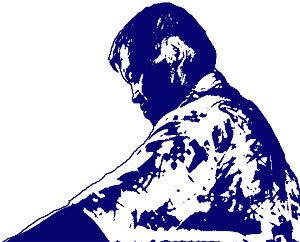 That day when Ah Kow was making the

Sambal Belacan

, he commented that it would be nice to make

Belacan Beehoon

out of it with shrimps. That stroke a chord... I immediately handed him RM30 to buy ingredients for a chowdown the next day. Shrimps were bought at RM18 per kg. and

Belacan

for RM8. All were set for lunch the next day.


Unfortunately Ah Kow had to make a fuel-delivery run to Kapit on D-Day; but not before he cranked out a batch of

Sambal Belacan

, and left instructions with Ah Lee on the procedure:
• Cook shrimps in boiling water until cooked
• Shell the shrimps.
• Return the shells to the liquid and boil further to sweeten the broth.
• Scoop the prepared

Sambal Belacan

into the broth to one's liking.
• Add salt or fish sauce to taste.

I arrived late that morning, after noon. Sad to say, Ah Lee had already cooked the Belacan Broth already, so there weren't any production photos, but only those of assembly of the end product: blanching the

Beehoon, beansprout

and

Kangkong

; laying out the shrimps and pouring the cooked broth.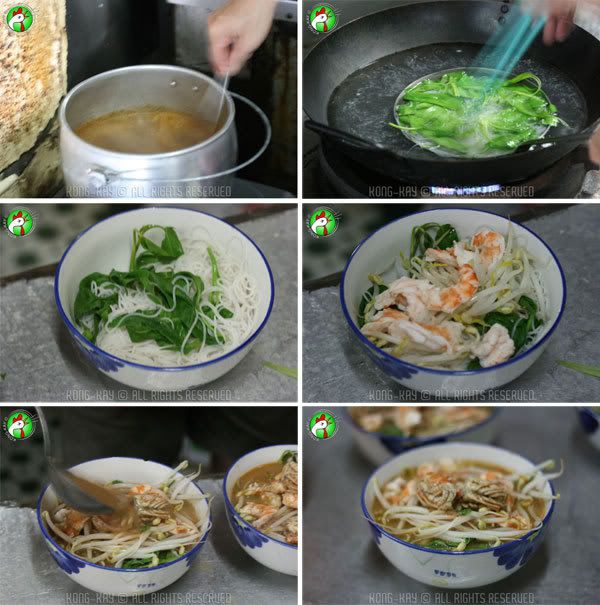 Ah Kow is Cantonese from Sibu, and nobody in Sibu sells

Belacan Beehoon

- it's a Kuching's thing, where processed cuttlefish (tan color) with cucumber is used with

Hai-Ko

(shrimp paste).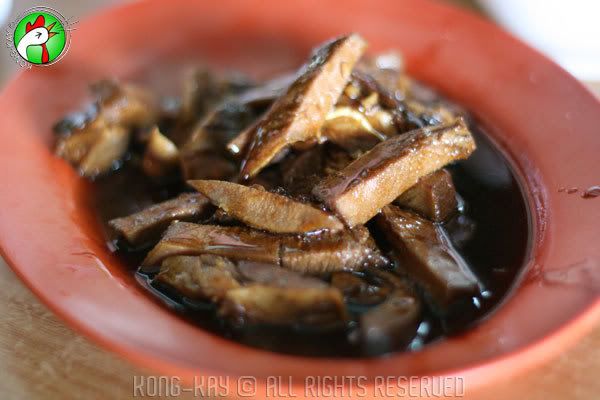 We had a plate of braised pig's tongue chopped up from Ah Lee's kitchen. Yummmm! Oh, the RM30 investment yielded 8 bowls Belacan Beehoon, with half a pot of broth left.