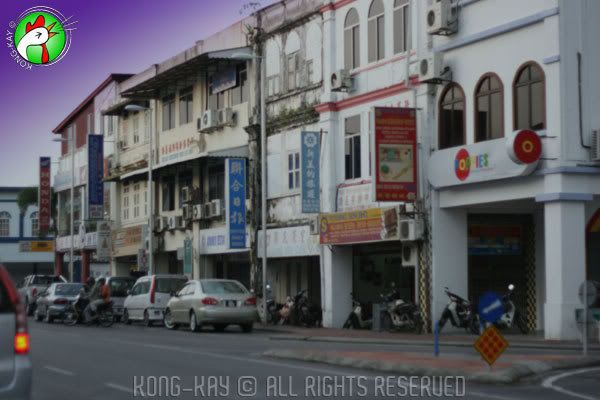 Without a miss, this is where I get my

Kampua

fix whenever I'm in town. The shop is 3rd. one from the right.

A glass of

Kopi-O-Peng

(Iced Grande) with a plate of

Kampua

still cost less than RM3. Some of the kids studying across the street (Methodist Primary School) are some lucky dudes; they have their

Kampuas

packed and sent by the staff of this coffee shop over everyday during their recess.

I had the

Kampua Wonton

mixed with chilli sauce on my first visit; it used to be my ol' time favorite; somehow, it doesn't taste as great as it used to after one has been initialized into the Dark Side -

Kampua Eng Tau-Eu

! It's the al dente of the noodle and the finely chopped crispy fried shallots that make the noodle here a bit different from the rest.