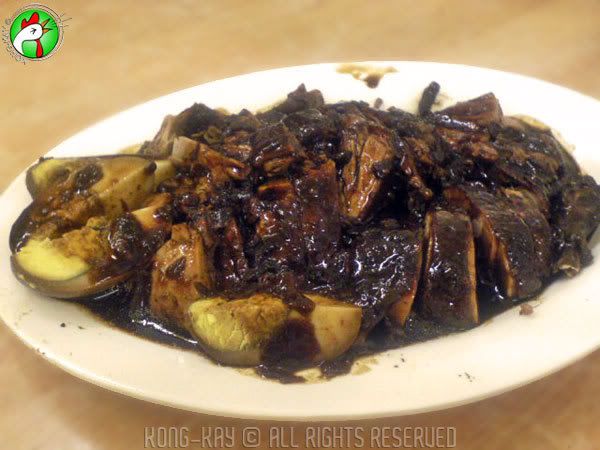 Loh Ark with Braised Egg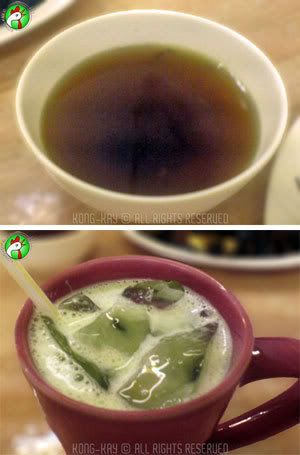 This place's specialty seems to be braised duck and chicken. Of course there are other chicken dishes (though limited) to choose from.

Loh Ark

is what I always come for. Adorning its wall are photos of poultry farm and the fowls; guess it's its own produce
.
I've been here several times in the evening, and it's mostly deserted; I think the staff outnumbers the customers.
The ¼ duck we ordered costs RM12. The egg is extra side order (80 sen). The duck does not entail any strong smell of five spice powder, star anise or cinnamon; it lets the flavor of the duck and the soy sauce do the talking. Complimentary peanut soup is provided. Don't expect much from its

Belacan Kangkong

(RM5) as it was microwaved fried. The drink you see on the left is liquidized cucumber (RM2.80). Damage for the evening inclusive of rice and drinks for 3 came to RM28.

I always manage to park my car in front of the café (late lunch or evening). It's farther down from AmBank if you're coming from the direction of the Padungan/Central Rd./Abell round-about.