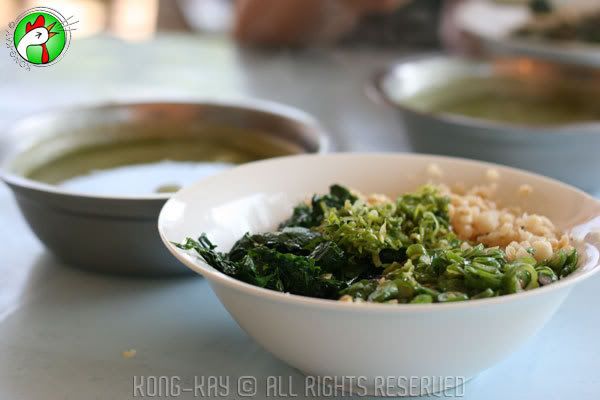 This Hakka specialty sort of grows on you... it tastes horrible for some people 'cos it consists of veg., tofu and herbal plants that are mashed and dosed with hot water to form a greenish tea. Don't know what its redeeming properties are, but heck, just go with the flow. AhhUmmm!!!

Two varieties of the Lui-Char are served: "bitter" and "not bitter" (no better phrase for it), which is the taste of the tea. The other solids are firm beancurd (

Tau Kwa

),

Chai Sim

(local greens), Long Beans,

Mani Chai

(Cekur Manis), and sweet Chai Po (turnip); all finely chopped and sitting on top of a bed of rice, which is optional. Some people consume the vegetable and drink the tea separately. Whereas I dump the tea over the vegetable and rice, and take it like

Xi-Fang

.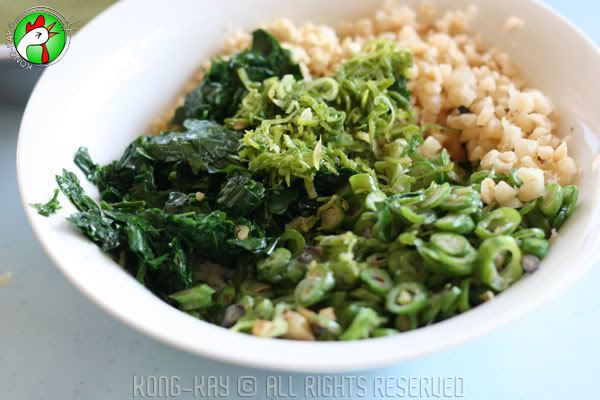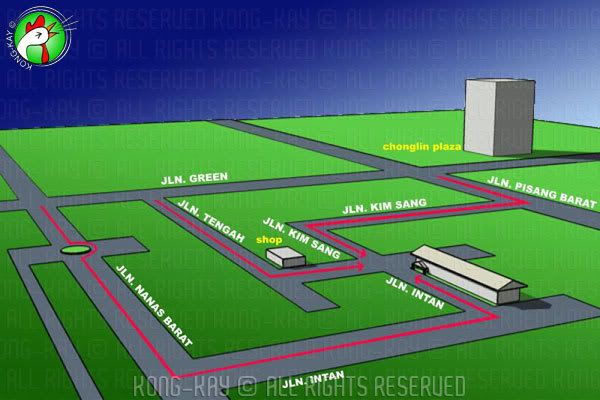 This place, corner link-house devoid of any signage, is located off Jalan Green and can be accessed through several roads that link to this main road. It's on the intersection Jalan Intan and Jalan Kim Sang.

The thing nice about this place is that it only serves

Lui-Chai

and home-brewed barley drink; and the place is mostly kids-free 'cos it's as yucky as broccoli is to Pres. Bush. It opens for business from 10 am. to about after 2 pm.