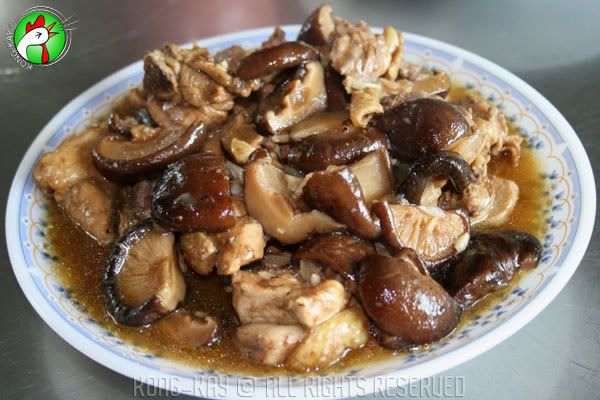 This is a relatively fast and simple dish to make. I owe this to K.C. Lam, wherever you are and I hope you don't name your daughter "Rose".

It has the distinct flavor of the dried mushrooms; that's why you first boil the mushrooms to extract its essence, rather than throw them in as a complimentary item. Marinate the chicken and set aside for ½ an hour before use.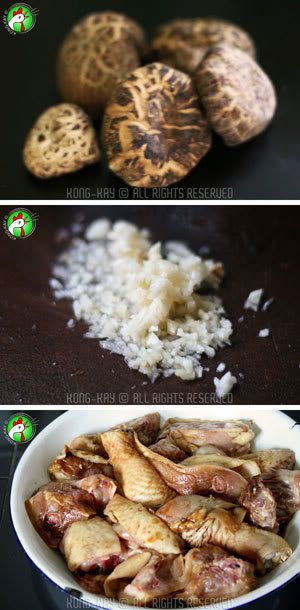 INGREDIENTS

---
6 Pcs. Medium Dried Mushroom

---
1 Clove Garlic

---
2 Chicken Tight

---
Cornflour Slurry

---
CHICKEN MARINADE

---
3 Tbsp. Light Soy Sauce

---
1 Tsp. Dark Soy Sauce

---
2 Tsp. Cornflour

---
1 Tbsp. Cooking Oil

---
2 Tsp. Sugar

---
1 Tsp. White Pepper

---
METHOD

---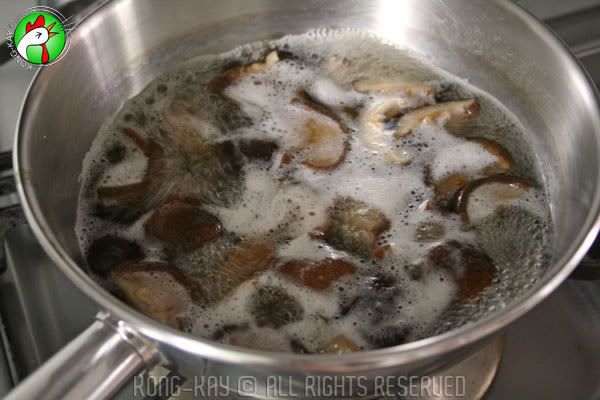 Soak the dried mushrooms in water to soften. Cut each one in half. Bring 1½ cup of water to boil. Then put in the mushrooms to simmer on medium heat for 15 minutes.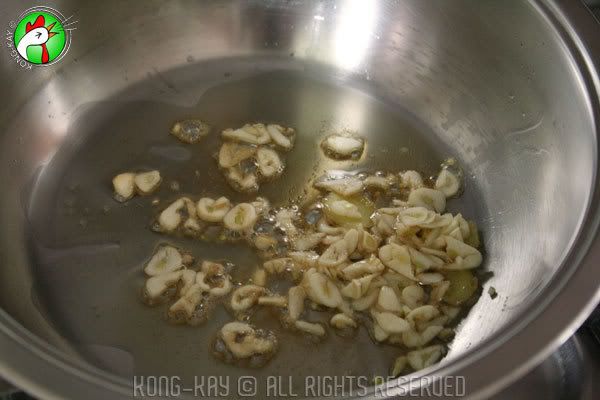 Add 4 tbsp. of oil into a hot pot. Then fry the chopped garlic until fragrant.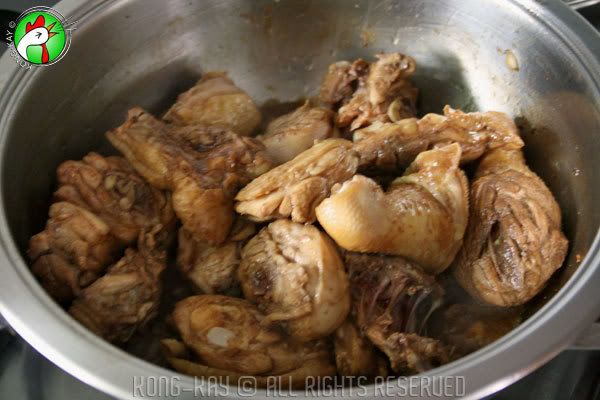 Put in the marinated chicken. Toss and turn to sear all sides.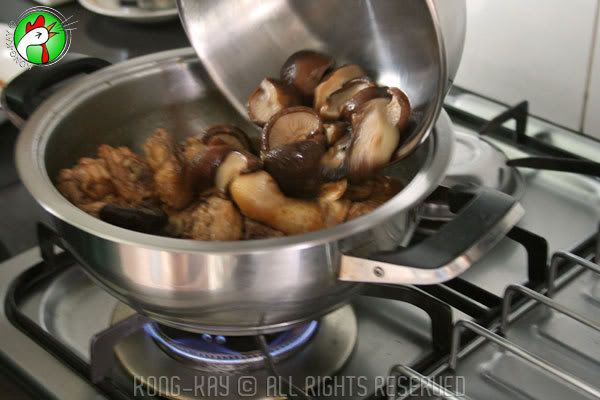 Pour in the boil mushrooms with its liquid onto the chicken. Add water to just cover the chicken if it needs be. Bring to boil, and cover the pot and simmer for 20 minutes.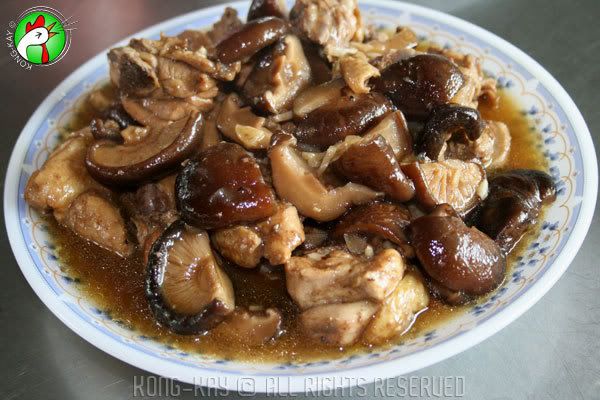 Add salt to taste and the cornflour slurry to slightly thicken the sauce. Serve.
---