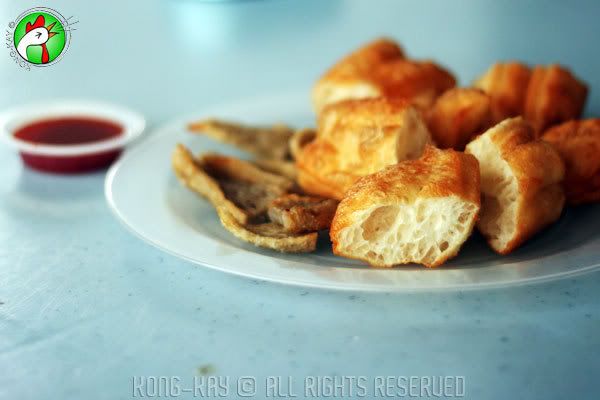 This is a new shopping mall that sprouted out following the success of Farley, which sits across the road. It's a spacious eatery located at the end of the block.

Against my expectation, the soup doesn't have a strong smell of the dried cuttlefish. I tastes like a normal

mee suah

. The pig's trotters will benefit from a longer gestation period in the pot. Plenty of meat for a RM5 bowl.

I ordered the

U-Char Kueh

and the fish Koropok from the Malay couple. These dough are freshly fried on the spot. Good with the chilli dip. It was RM1 for that plate of fried dough.