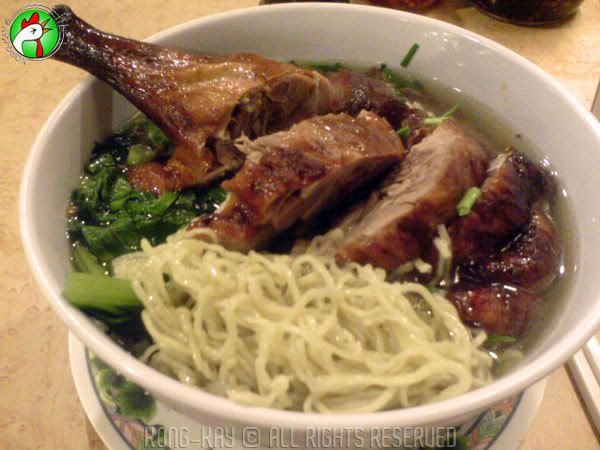 This was a weekend lunch; it's one of those times when you're early, you'll catch the fowl. In fact all the roast meat items were available that day, as could be discern from the hung poultry and meat displayed on the noodle kitchen's window. Like I mentioned in the earlier post, this is its first of its 2 outlets in town. And it has just had a spruce over of its interior recently. But still its ventilation system leaves much to be desired; you'll still be coming smelling like some oily fried noodle.

One thing commendable about this place is that it's not

Alang-Alang

on accompanying condiment for its dishes, like fired chilli oil, plum sauce sauce and the likes. The only thing missing is the

Lai-Thóng

(Soup of the House) that comes with the roast meat rice. However, they do give, when requested, some watered down soup of unknown origin with fried garlic bits.