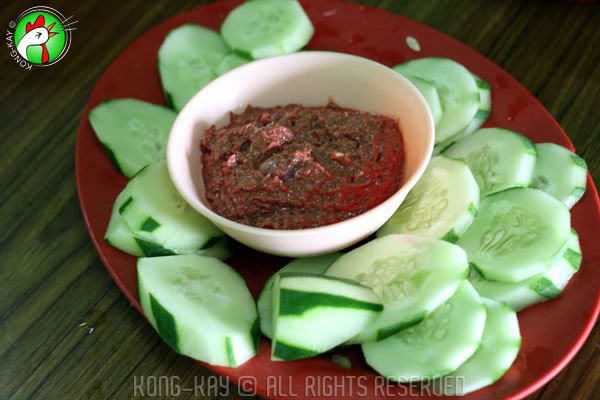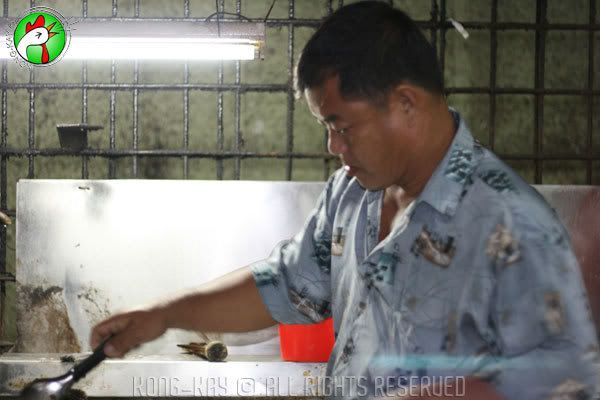 Ah Kow is someone I got acquainted with when I was in Sibu... a bit of that in later posts. I want to show you the

Sambal Belacan

he made because it is relevant to what is going to appear on this blog tomorrow.

The method of making

Sambal Belacan

is all

agak-agak

(approximate) according to one's whims, as is in this case or in most cases. The amount of the each ingredient used is up to one's discretion. The rule of thumb is to have more chilli so that the end result will be a nice red paste (remove the seed if you find it too hot), rather then a maroon color one if you have more

belacan

.

Kasturi

lime juice and sugar are added towards the end of the pounding, according to your taste.



* Note that garlic and shallots are used here, which is normally not the case.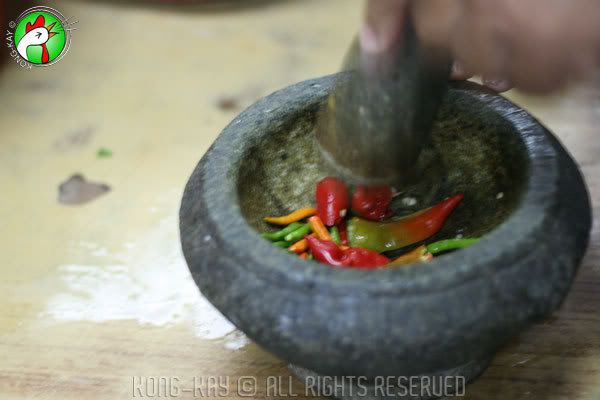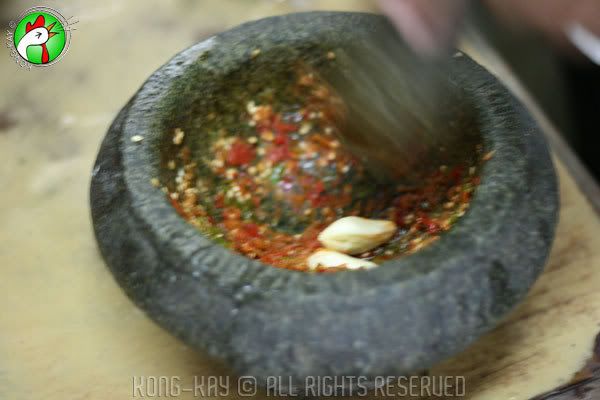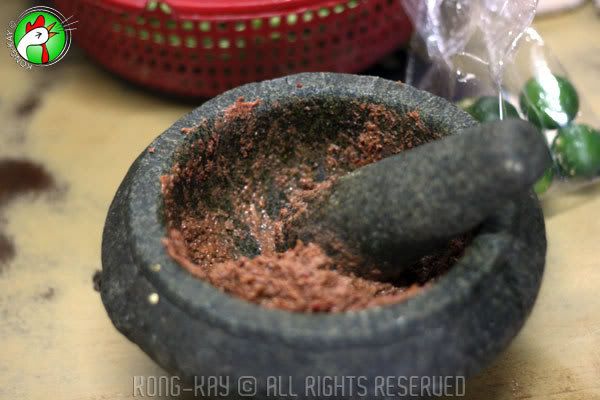 **The author and Ah Kow bear no responsibility for any misadventure you might have while following the above steps.