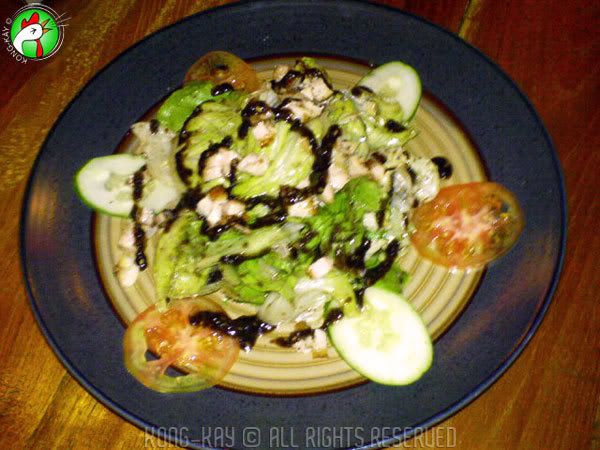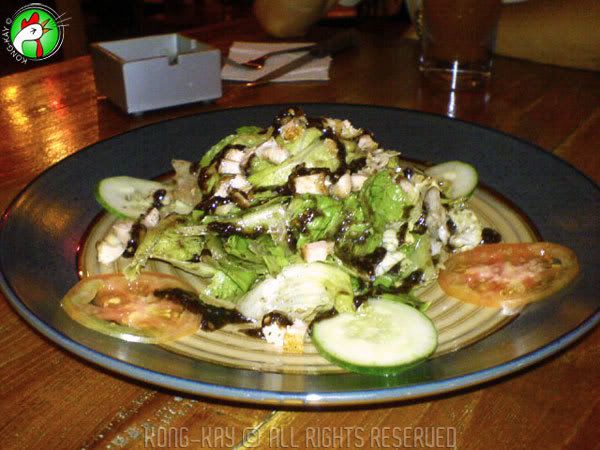 It's one of those after-dinner-craving-for-food episode. This nocturnal residential diner lies opposite the

Dua Puluh Sen

Supermarket on the way to Hui Sing. It offers a mix of broiled meat and snappy oriental eats.

The place was dimly lit; thus, the crappy phone-camera shots. The Sesame chicken Salad (or something along that line) was drizzled with what seemed like oyster sauce, and the tiny chicken bits left a lot to be desired. The fried Hokkien noodle didn't fared any better. Both were priced under RM4 each.

This place is a romantic hideaway if you're having a tryst, or one of those fore-foreplay interludes. This seems to be a popular haunt for college kids, considering INTI college is nearby.