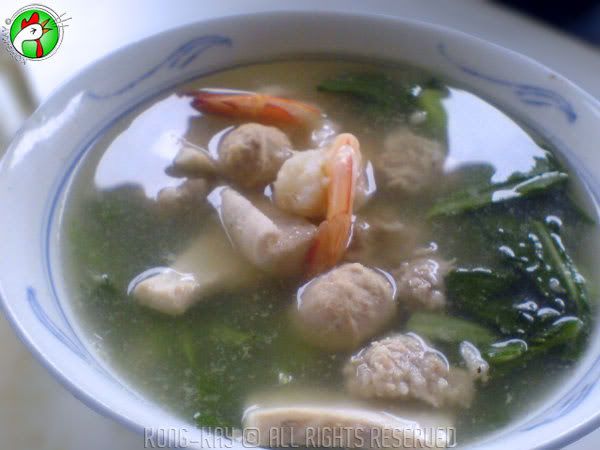 This vegetable soup is cooked from the back kitchen, as opposed from the one cooked at the noodle stall at the front of the shop. It is more expensive due to the use of fresh fish slices and bigger shrimps. A plate of rice accompanies the dish.

I usually dunk all my rice into the soup and treat it as porridge; or as Taiwanese would have called it " Xi-Fang".



There was this old man (80s) who would order his Kolo Mee without the vegetables. A few minutes later a younger old man (60s) arrived after parking his car, I assume, and sat down with this older chap. He too ordered his Kolo Mee, and reminded the Tua-Pui, who prepared the noodle, to omit the vegetables too. A case of like Father, like son!