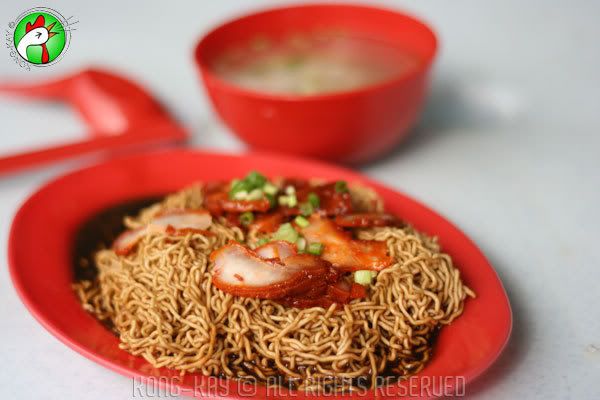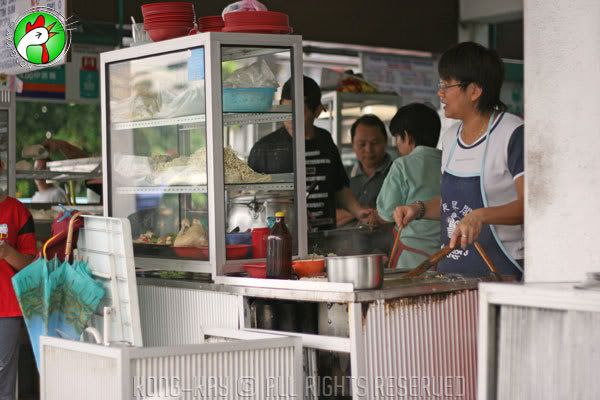 This is almost like the KL's

Wonton Mee

except the noodle is of the Kuching's curly variety, and not as thin as its counterpart. There is the small bowl of

Wonton

(background) soup; and the

Wonton

comes with a small dollop of minced meat. The noodle can best be described as "Q-Q" - having the

spring

in it.

The stall is operated by 2 brothers and a sister on a rotation basis, from morning till about 10pm. daily except Monday's afternoon and night. In a break from the stereotype, this is a Foochow family behind the counter. No

Kampua Mee

here as there's one 3 stalls down - shop's policy prohibits a repeat of the same type of food served.