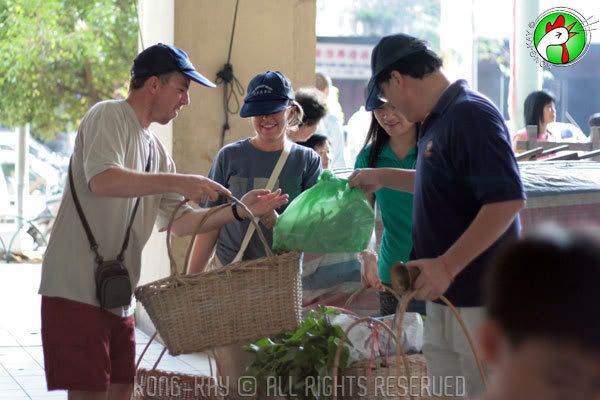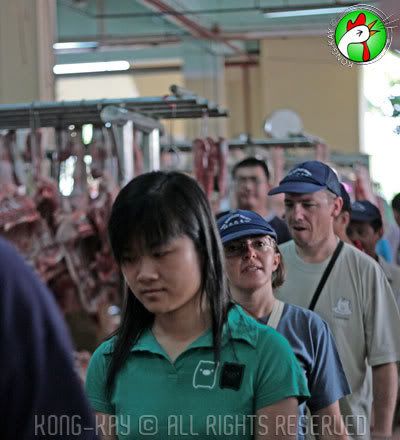 The two Italians, Massimo & Elena from Milan, we met at Pelagus Resorts decided to make an extra night stopover in Sibu before taking a bus to Bintulu. They were lured by the promise of a good time the next morning. They were up and about at 7:45 a.m. to join the

begging crew

for the Sibu Benevolent Society.

This is better than what any tour agency can offer, and it's free!!! That week's route included a passage to the old market and back, and they took care of the fish and pork section of market.

At the end of tour of duty, someone who won 1st prize at 4D treated all to Popiah and fresh sugar cane juice. These are seasoned travelers of South-East Asia, and go with the flow of the locals in terms of food.

As Champion (sinking kitchen under renovation) and Co. were going to Miri that morning,
the Passerinis got a free ride to Bintulu.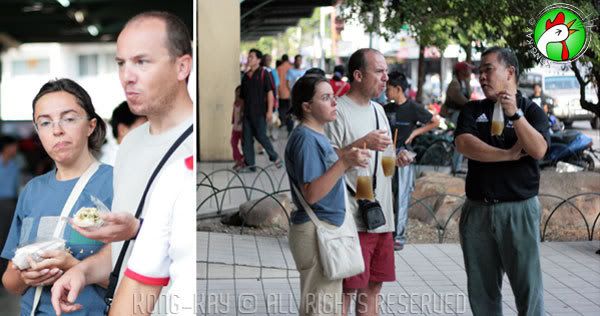 Note: According to the Penangnites, U-Chang Kueh used to be available in Penang; still have it? Can someone pls. confirm?