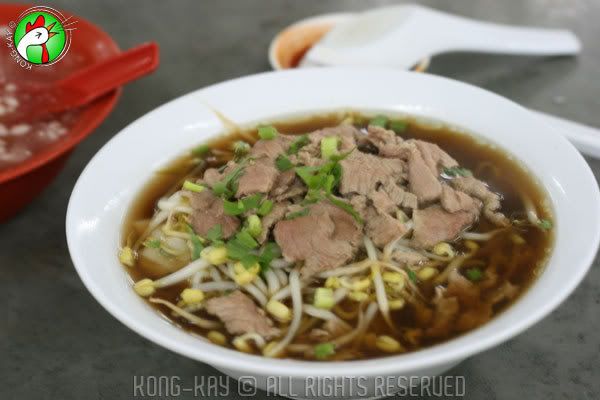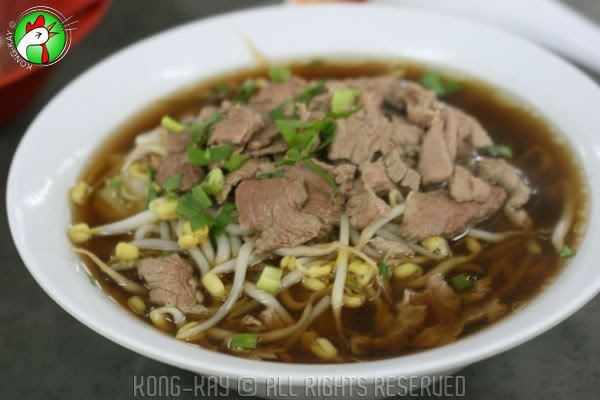 This is a

Lau Cheo Pai

(Old brand name) of a noodle stall. Most people associates beef noodle in Kuching with this stall, being the oldest of its kind in existence. Over the decades it has sprouted quite a few stalls bearing the same name: some by brothers and others by offspring of various parties of the clan.

Like the Vietnamese

Phõ

, it's the soup that makes this noodle dish stand out. What they put into the soup, nobody knows except themselves; could be just ginger and dark soy sauce!!! The noodle or

koay teow

comes with blades, tripes, tendon, or any of the combination one wishes, topped with bean sprouts and preserved salted mustard green. Lastly it's the galangal -vinegar chilli sauce that helps round out this hearty dish.


Over the years, I find the soup deteriorates in quality: it's sort of diluted and pale looking. Or is it just me?