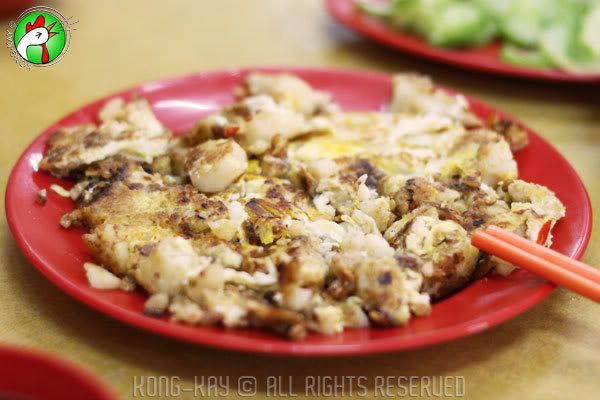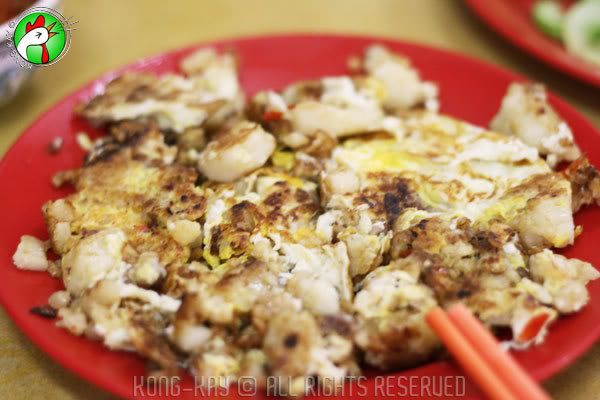 This is the lil' stall next to the

Too-Kar P'ng

which I mentioned last week. The white radish cake is fried to a crisp, and it is firm. The best part is that garlic is added in the frying process, which makes the whole dish
Eccellente
!!!

Plus, if you wash the whole thing down with a glass of iced

Barley-Peng

with lemon, from the sourpuss-face owner of the coffee shop, I say man!!!, your morning will be complete.

You know it's either Tuesday or Thursday (which are supposed to be "no show" days), when you get these crappy fillers. Although I eat out 7 times a week (breakfast, lunch or dinner), the stress is getting to me - stress on the waistline, that is. Needless to say, but I'm saying it anyway, the writing part is more difficult than the eating part. Wouldn't it be great if this blog is like Eating Asia, a partnership in the eating spree?