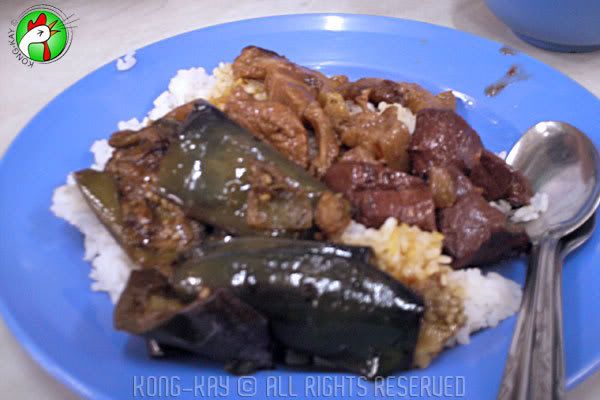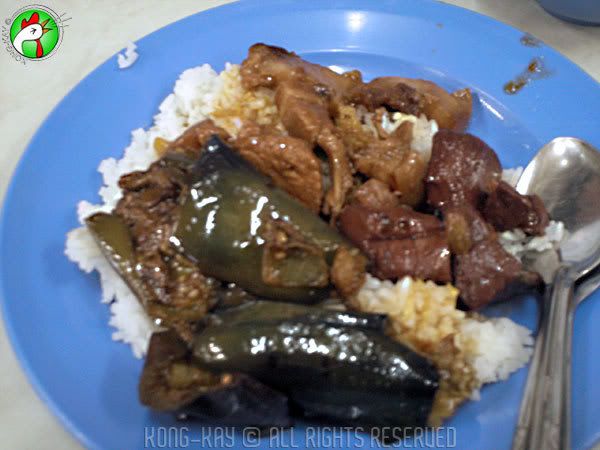 Another RM3 meal from this Padungan coffee shop. It consists of pig's blood, fried eggplant and

tau-eu bak

. Out on a limb here.

Come early to get the choicest selection. You won't disappoint of its display of food.

Pig's blood is hard to find from the butcher nowadays, but there are aplenty at noodle stalls and eateries like these. Sydneysiders can get these relatively cheap from the butcher next to

Thai Kee IGA

supermarket, Haymarket. Speaking of Sydney, Sui Zhen is having her gig at the following dates....


- Friday 24th August, 8pm : Sui Zhen (band) supports The Brunettes (NZ)
At: The Hopetoun, cnr Bourke and Fitzroy streets, Surry Hills
Cost: $15 (www.moshtix.com.au) or $17 on the door.
- Sunday 2nd September, 6.30pm : Sui Zhen (solo) plays for the FBi 94.5fm/MUM party
At: World Bar, Bayswater Road, Kings Cross
Cost: $25 or so...it's a fundraiser

- Friday 14th September, 8pm : Sui Zhen (solo) supports The Smallgoods
At: The Hopetoun
All other details TBC

- Friday 5th October, TBC : Sui Zhen (solo) plays the launch of The Adelaide Fringe Festival.

- Friday 6th October, TBC : Sui Zhen (solo) plays at The Hopestreet Markets, Surry Hills
CDs and Dino Badges on sale
- SATURDAY 13th OCTOBER: Sui Zhen (band) headlines THE FACTORY!
Just out of
Newtown
, and only $15 More info soon!