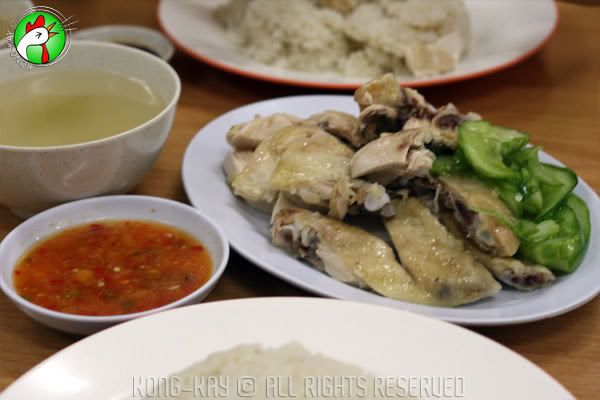 This is the most popular

Hainanese

chicken rice in town at the moment. When it first open its door for business, business was so brisk that food would be sold off within the hour. Needless to say the wait for the food to be delivered to the table is even longer.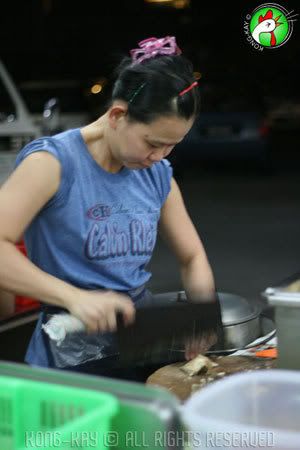 This is not a new kid on the block; it has its start inside the Gambiar Street old market.... yes, you heard right - inside the market, in the evening only. There, one had to sit by the riverbank with stench from the poultry market next door. Despite its shortcoming, people still came for the night chicken rice.


It was a family affair for this outfit, with brothers and sisters running the show. All of them held day-jobs so it was more than moonlighting for them. The elder sister was the "meat chopper" while the rest of the gang were all rounders from packing to busboying. There was even a coffee/tea bar in the midst of all the vegetable stalls. The neat thing about the place then was that rough and tumble feel to it all, and you couldn't care less how the food were served, and the dim light made it more appetizing. And the service was more personal (for regulars) - could ask for the choice of meat, and nudge, nudge, wink, wink for faster service. Alas, gone were those good ol' day!

Then they moved on to the last coffee shop at the end of Ban Hock Wharf. That's where the lady's husband pulled a few mean

Teh Tarik

; up to these days you can still get those nice

Teh Tarik

if you you ask nicely from the right person. That coffee shop was a vast improvement from the earlier place. But then, business operating days were erratic; one had to drive by to check whether it was opened for business or not.



At this new place, behind Hock Lee Centre, they operate 7 days a week except Monday's lunchtime. Take your seat and you'll be served when spoons and folks are placed on your table; and no amount of pestering will guarantee you any faster service. For lunch, you can couple your poached chicken with

Char-Sui

(BBQ Pork). One thing good about this place is that they are generous with its chillies: sambal belacan and vinaigrette ones, to the hilt.


---