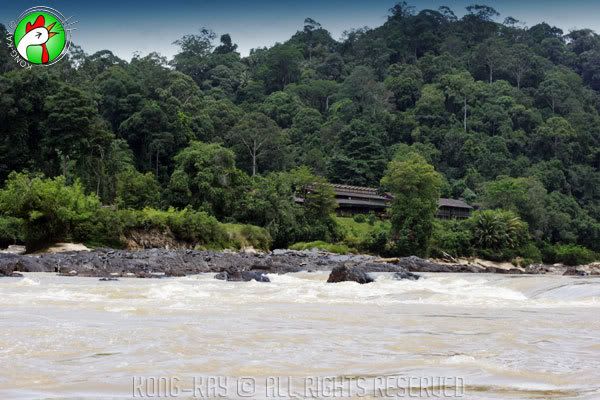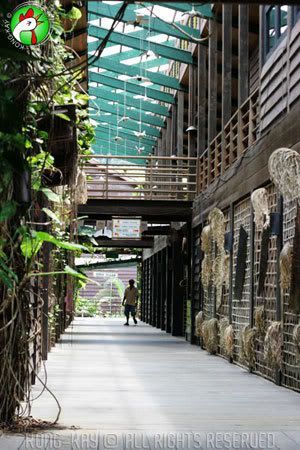 I accompanied my father's friends, all from Penang, to the Regency Pelagus Resort, which is an hour's speedboat ride from Kapit, for a night stay. Apart from the 7 of us, there was an Italian couple, who arrived earlier in the morning for a 2-night stay. We had the resort to ourselves!

We were met at Kapit's jetty by our boat-driver, who wears many hats, which we soon found out. The journey to the resort was exhilarating enough - shooting the rapids, and I've never seen so many rocks in a Malaysian river before. The resort, which sits on a luscious green forest, has a majestic view of the rapid. On arrival, we were greeted by the full-regiment of the staff - giving us welcome drinks and face towels. The boat-driver gave us a brief intro. of the place, and introduced himself as the operations-manager. We fixed the lunch-time at 1:30 p.m., as we had something to eat in Kapit during the brief stopover.

LUNCH
---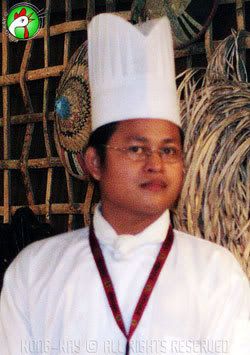 Our chef, Chef Reduan Bin Zaini, was brought in from Bintulu, from its sister-hotel (The Regency Plaza Hotel) to cook for us; otherwise, their in-house cook manages simple meals.

Do excuse me if I get the names of the dishes wrong.. I tried to get the menu from the chef that evening; due to my verbal skill (or lack of it), he gave me the recipe to 2 of the chicken dishes instead. If you read Malay, I'll email those who want them.

DINNER
---





Late afternoon, we went jungle trekking along the riverbank. The trail is a tiny

2½ ft.

path with a steep drop to the rapids below.



We had pre-dinner drinks prior to dinner at the deck; we brought our own 4 bottles of wine and a whiskey (no corkage). The evening's highlight dish was the

Ayam Pinsoh

, Chicken cooked in bamboo's cavity.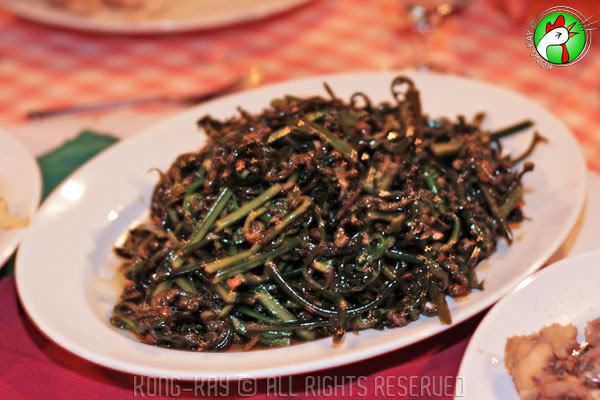 Fried Paku


After dinner entertainment was quite something else... the percussion section comprised of operations-manager onwards
down. Our waiter slipped off his uniform, and on with the loin cloth; instantly he was transformed into a Dayak warrior, and was doing the
Ngajat

. After a few drinks, whatever inhibition was left was tossed out the verandah.
BREAKFAST
---
Initially, toast, butter and jello with coffee and tea were served. We thought that was it. We were wrong....