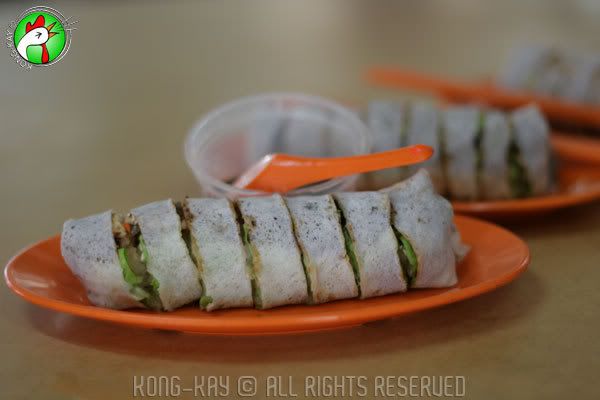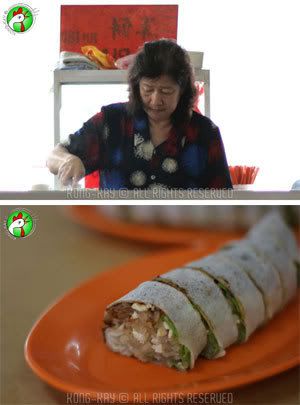 Everyone has one's own favorite

Popiah

stall, and this is one of the better ones. In terms of ingredient, like most

Popiah

sellers in town, it has more jicama than anything else as it's the cheapest of all the ingredients used (taukua [hard tofu], bean sprout, minced pork, omelet and shrimps). However, it lacks the french beans. Unlike, Penang's type, this one is 'dry', minus the sauce. However, there's a small tub of

t'nee cheo

(sweet sauce) provided as dipping sauce.

This stall started out with 2 ladies; I guess a fallout leaves this lone lady left running the operation, with a sometime assistance from her daughter.

Beside the

Popiah

, there's fried

koay teow

and

beehoon

to be had. The Taiwanese lady selling the beef noodle took time off, so the
koay teow
below was a sub. It wasn't great.