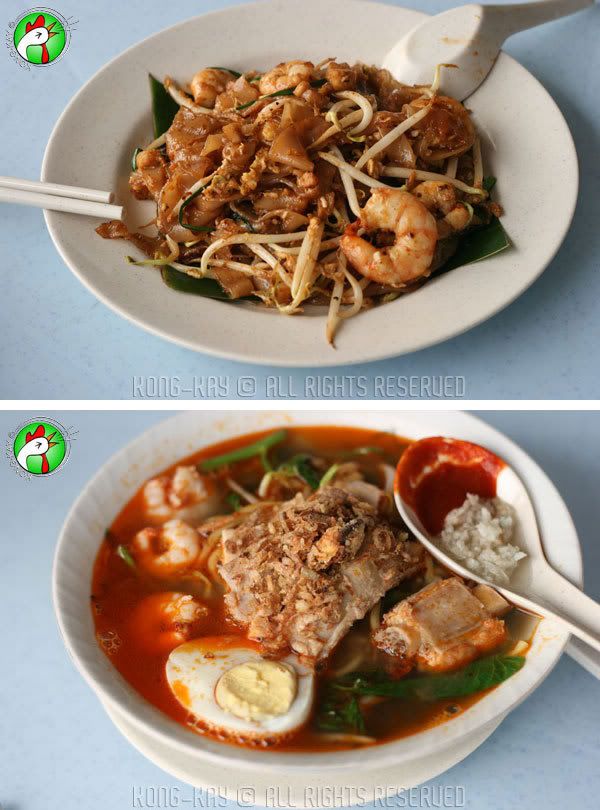 This place serves Penang
Hai Mee
(Shrimp Noodle) and Penang Fried
Koay Teow
for breakfast. For the
Hai Mee,
you have the option of having pork spare ribs and pig's tail added. And the Fried Koay Teow comes with shrimp, cockle and Chinese sausage.
For our order, we only have shrimps for the

koay teow

, and the

Hai Mee

is just yellow noodle (minus the normal

beehoon

) with everything minus the pig's tail. The Hai Mee is just like Penang's down to the small shrimps (we're spoilt of having humongous shrimps in Sarawak), and I find the soup a bit weak (lacking in the pungent shrimp flavor). The koay teow is good; the beansprout is chrunchy, and the noodle is slightly seared, with a right amount of Chinese chives. Hey, there are even bits

Bak-Pok

(Fried Pork Fat) scattered around in the mix! I don't know the exact cost for each; I paid RM9 for both items. Did it include drinks, I forget?
---