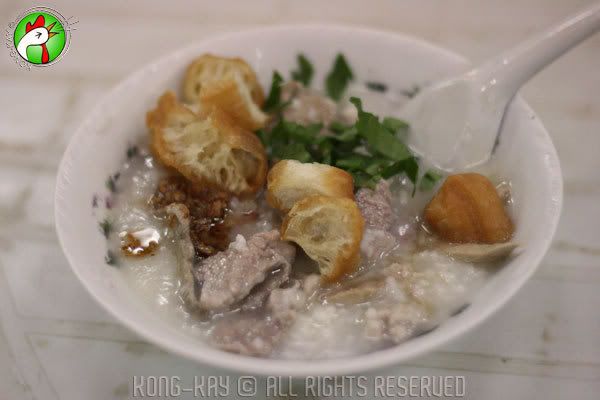 I have covered on this place before. So I thought it would be nice to do a pictorial without much of the blah! Blah! Blah!

The top left photo shows the eatery, which is actually an open-theater with the stage in front (red grill), which is used about 3 times a year. On its left, there is a

Kueh Chap

stall, follow by a drink stall and a

Zi-Char

at the back. On the right is a Laksa stall,

Bak-Muay

stall and a

Kolo Mee

stall.

The middle photo shows the younger brother of the 2. He does most of the cooking. The older brother cooks as well when it gets busy.

The top right picture is the Teochew temple across the street; so whatever entertainment is staged is for the benefit of the deities in the temple.





---