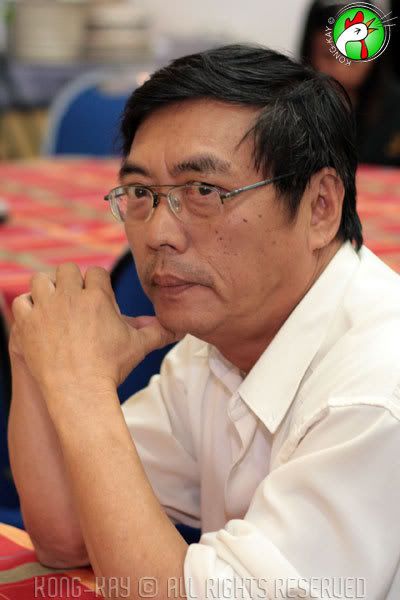 This was supposed to be a snack, as Ah Lee had treated me lunch to his curry rice. I called ahead to say I would be coming after one, to make sure it would still be opened. It was 2 blocks away. I was on a tight schedule this trip, so I had to squeeze in this place to try its specialty.

I bumped into Robert Law, the proprietor of this eatery, at a recent dinner party. Somehow, the conversation drifted to food and his establishment. After all this years, I've never stepped into his place although I've known him for quite sometime.

The restaurant is renowned for its baked stuffed clams (

Lokan

), and it proudly proclaims itself as the only one in Malaysia serving them this way. I asked Robert how he came to the conclusion; well, the restaurant was featured in TV3 years ago, and he was told his is the only one. So there you go! Incidentally, flavours has an article on this place for its Aug.-Sep. issue, I was told.

The baked stuffed clams are RM1.50 a piece; it's an amalgamation of the

lokan's

meat with other meats and vegetables to form a paste, then compactly packed into the clam's shell. It's as good as it's claimed to be. The perfect nibble food! We ordered 6.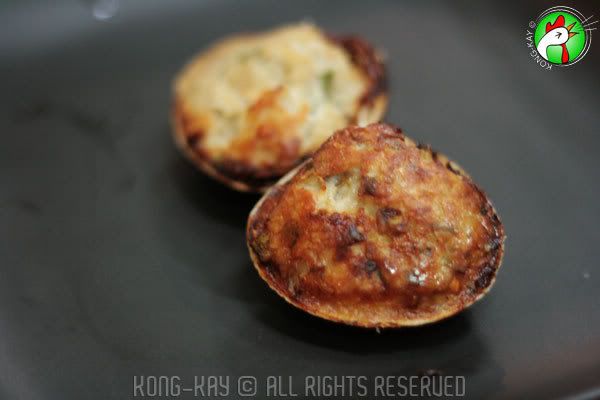 Initially, that was what we were going to have, but Robert convinced me otherwise. So here's the Baked Big Headed Shrimp (ordered 3 of them)...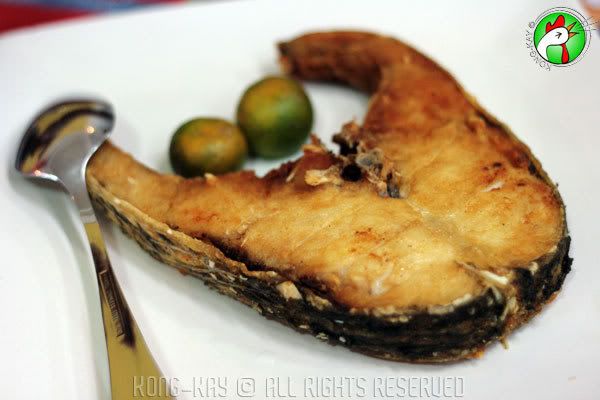 This last one, baked

Ikan Teburok

, is not ours. It was the other table's order.
It looked nice so I snapped it.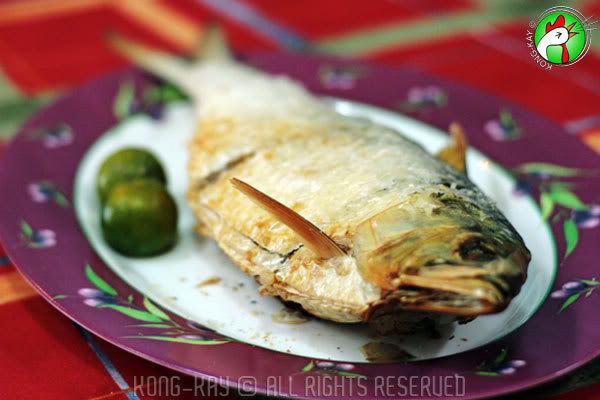 Notice how bare the dishes are presented; it epitomizes the whole essence of the setup - unpretentious. This place was known as a pub and restaurant from its old check (with the old address). This "No Pork Served" restaurant was offered to have the place turned into a

halah

eatery, and forfeiting its drinking license. Never!

Before anyone accuses me of

sponging off here, let it be known that I paid the full tab - RM120 inclusive of drinks (RM18).