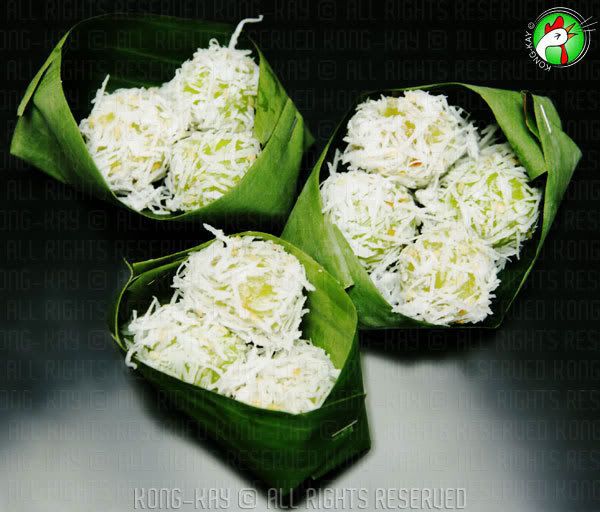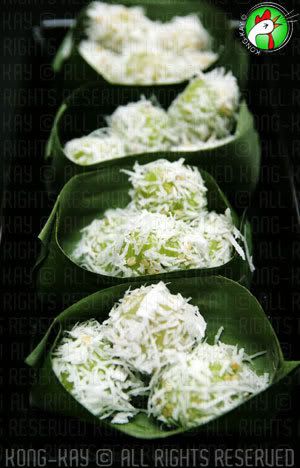 ---
For a deliciously yummy time, call...

Well, don't get your hopes too high. These marble-size babies are not for sale, nor the above photos are promotional kit. This is the second time I got these palm-sugar oozing,
coated
coconut shaving, spongy rollicking, lip smacking good, freebies.

They looked so good in its original receptacles that all I had to do was arranged them, and snapped, snapped and snapped!