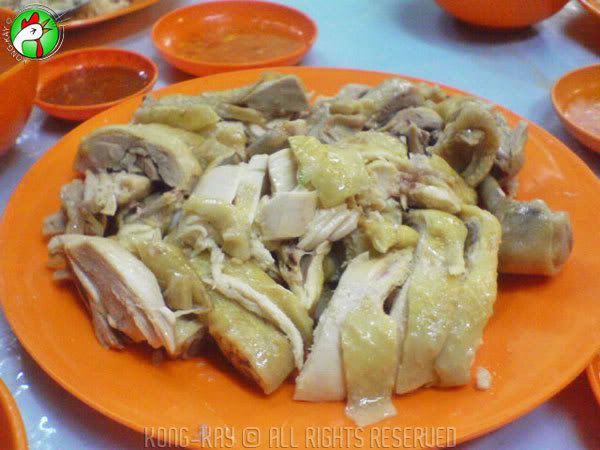 This is my first time here.... it was one of those foodspotting nights, when the tummy wasn't grumbling, and just drove around sourcing for new place to eat. The philosophy has always been :"You never know until you try."

Nothing out of the ordinary here. The rice lacked the fragrance of the chicken lard. Otherwise the chicken was cooked just right without the undercooked red blooded bones, as in some worst case scenario. There was the standard preserved Szechuan vegetable soup as accompaniment. A bit stingy on the processed chillies department. Cost: RM4 per person.

This nocturnal shop is opposite the Dewan Masyarakat at Jalan Padungan.