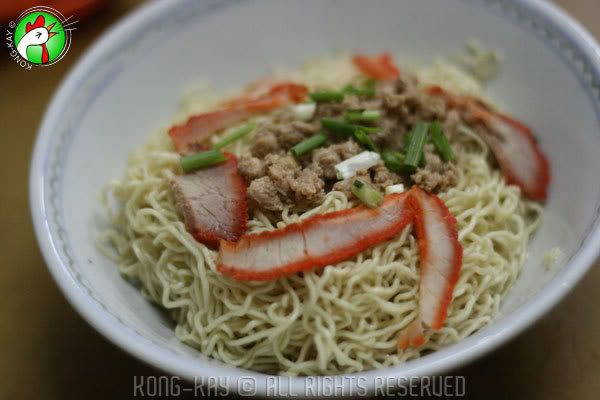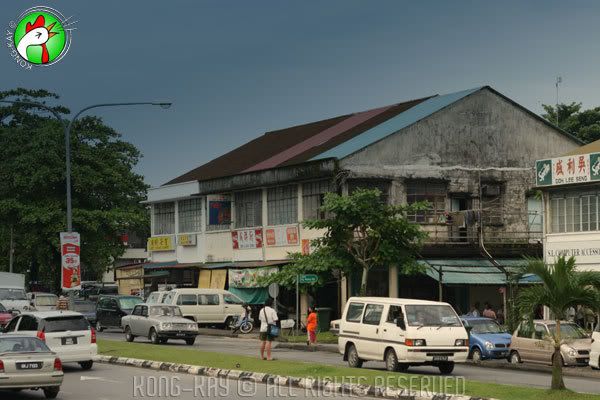 There are a few noodle shops along the Green Road stretch. So I don't know whether this is the famous one or not 'cos 2 shops away, at the corner, is another one equally packed. I guess this is the more famous one 'cos at times it puts out another stall at the 5-foot-way to cater for take-aways during busy period. I use the term 'famous' loosely because in Miri there's a noodle stall that bills itself as the

Green Road Noodle Stall

. You go figure!

There are only so many superlatives you can throw at a plain ol' looking bowl of noodle. What can I say? Aficionados can be counted amongst the inhabitants of this enclave, and it has quite a following; in days of old, before people were more mobile, this area is considered out of town already when it's in fact about 1½ mile out of town center.

To get a better perspective of the noodle here, let me relate this: The other day we were having breakfast here, and another acquaintance joined in. He is a big guy who seems to be able to devour anything and everything, and obviously hasn't been to this shop before. One gulp of his Kolo Mee, he exclaimed: "Bay-Tan-Chiak Á!!" I rest my case.
*I might be accused of being bias 'cos once upon a time I stayed in Poh Kwong Park, which is about less than 3 minutes' drive from this place.