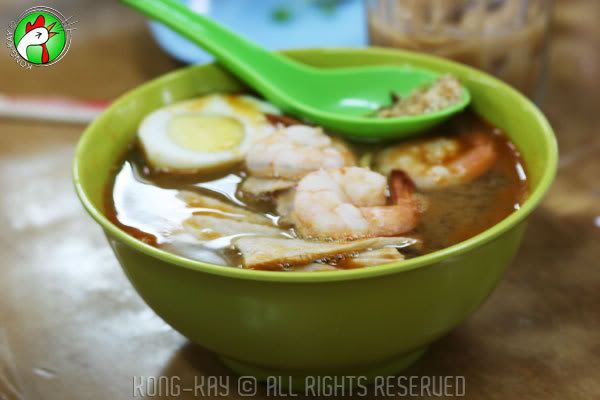 This is almost our weekend ritual at these two eateries, Xiang² & Merryland, which share a common sitting area. It's the Penang Shrimp Noodle and the

Loh Mee

that we crave for. And then there are the accessories that we order like the fried fritters,

Chun Fun

and the

Kueh Pati

and the likes.

This stall sells

Popiah

(ordinary and deep-fried) as well, as it shares the same vegetable fillings. The tiny stall has shifted out to the seating area of Xiang
² side; so it isn't hard to spot.
Deep-Fried Popiah