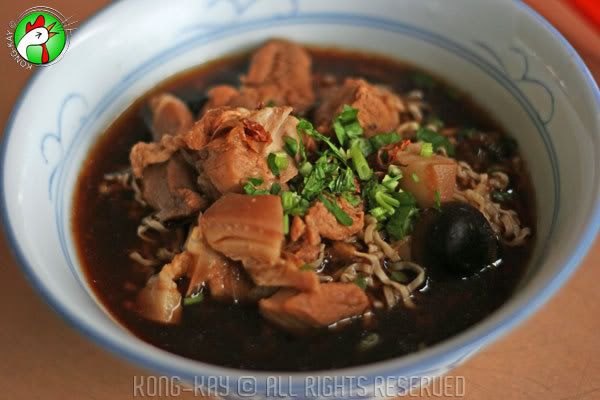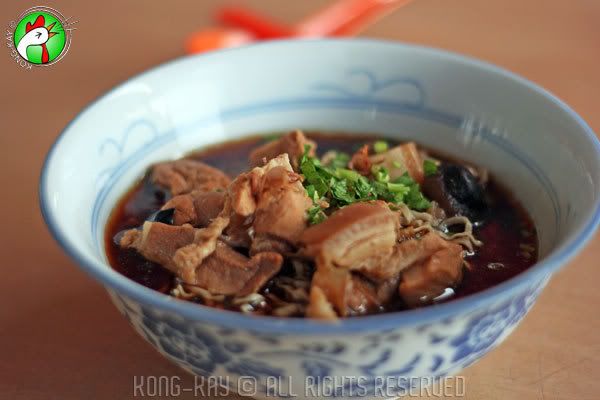 Of late this coffee shop has a number of stalls selling varieties of food in the morning. This place is renowned for is

Zi-Char

kitchen at the back. Competition from a new food court of sort at the front has stolen much of its thunder.

This is like braised pork leg in soy sauce, and then its broth is diluted to make the soup for the noodle. It's quite tasty, and would have been better if the pork leg had been braised longer. It has generous serving of the pork leg's meat. The lady was kind enough to reveal what went inside the soup. It's a bit like the pork rib koay teow at Hui Sing Hawker Centre.