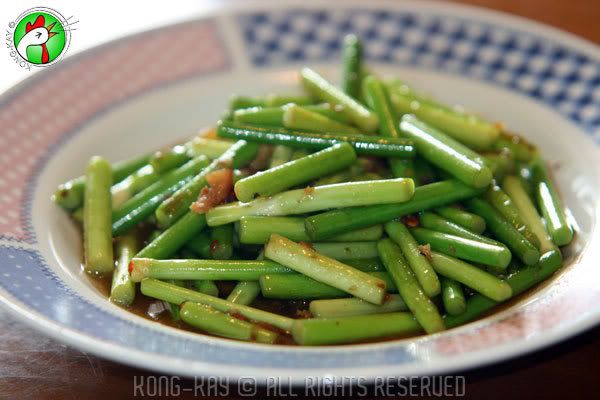 There's a saying that Chinese eats anything and everything. And this is without exception... nothing goes to waste.

This is minimalist stir-fry. Done under 3 minutes (excluding preparation time).



INGREDIENTS

---
1 Bunch Garlic Stem

---
1 Chilli (Finely Chopped)

---
1 Clove Garlic (Finely Chopped)

---
10 gm.Dried Shrimps

---
4 Tbsp. Cooking Oil

---
Salt

---
METHOD

---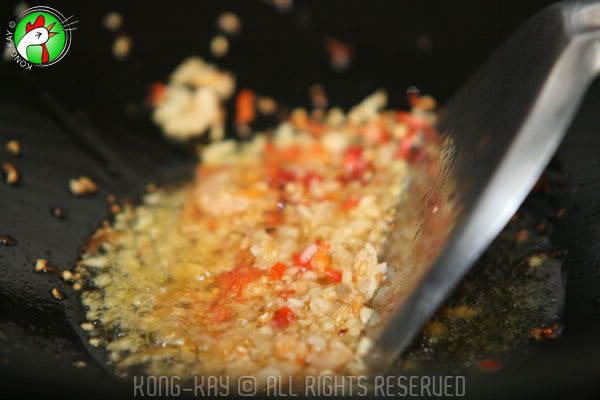 Soak the shrimps in warm water until soft. Roughly chopped and set aside. Prepare the vegetable and other ingredients as stated above.

Fry the dried shrimps over hot oil for a minute, before putting in the garlic and chilli.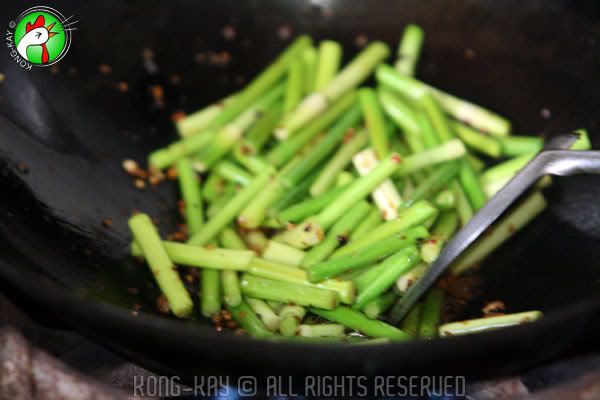 When the garlic is fragrant, throw in the chopped garlic stem. Scoop from bottom up, and coat the vegetable throughly with the shrimp chilli oil. Stir of about ½ a minute.
Pour in about ½ a cup of water. Stir constantly and let the water simmer.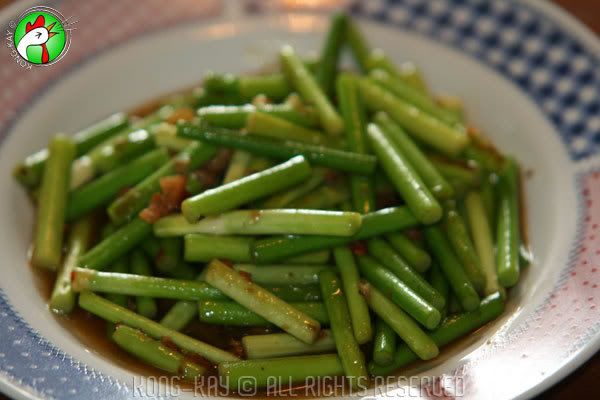 Let the liquid reduce to ½ the amount. Add salt to taste, then scoop out and serve.
---