There are variations to this steamed dish... some have

mui chai

and others with egg. I've added the egg white in the pork mix rather than have the whole egg nestled on top of the minced pork; this gives the meat salty flavor of the egg and gives the meat a creamy texture. Note both the egg and the
Dōngcài
are salty, and the amount of soy sauce used is a rough estimation.

This little bowl of steamed pork is good for 2 persons.











---

140 gm. Minced Pork


---

2 Tsp. Light Soy Sauce

---

3 Tsp. Tapioca Flour


---

1

Tsp. White Pepper


---

4 Tsp. Water

---






METHOD

---
Mix the minced pork with all the ingredients except the duck egg. Stir to combine everything, making sure the
Dōngcài
does stay as a lump in one place.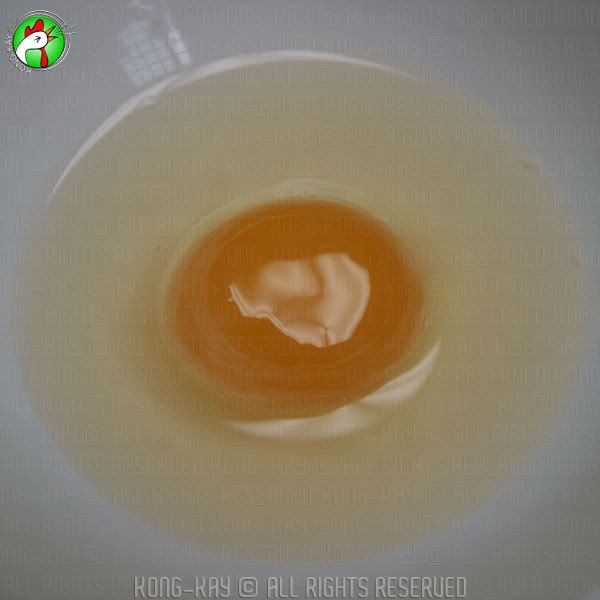 Crack the salted duck egg, and separate the white from its yolk.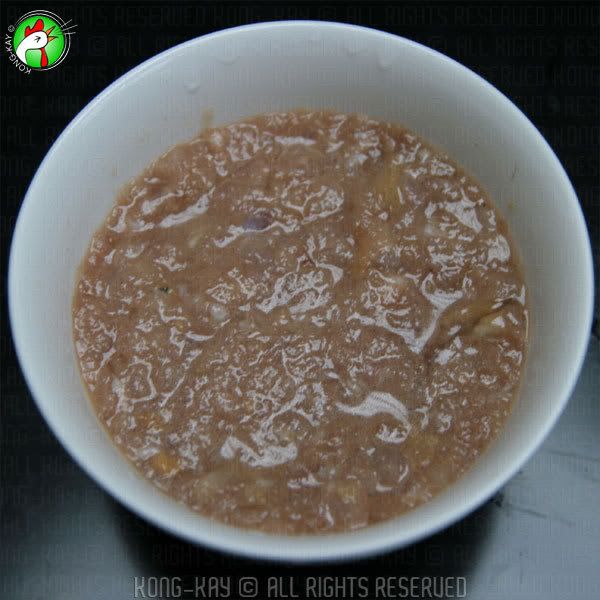 Pour the egg white into the marinated pork mix. Combine well and finally pat the meat mixture down well to form a smooth surface.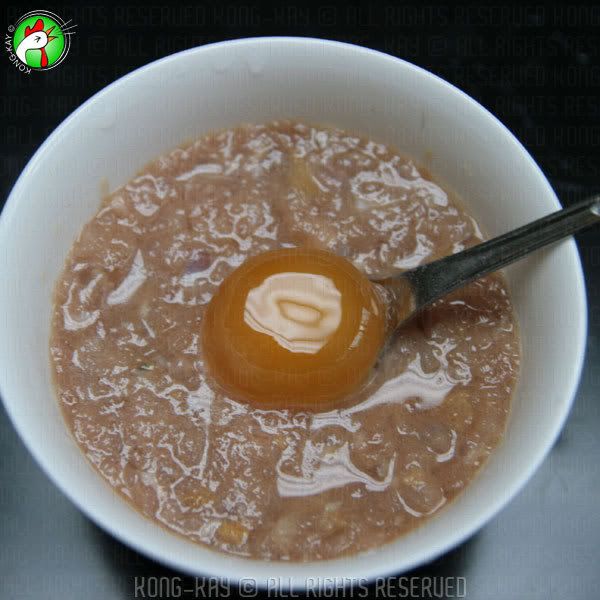 Use a teaspoon to scoop up the egg yolk. Lower into the center of marinated pork. Gently make a depression using the bottom of the spoon so that the yolk sits slightly buried into the minced pork. Put into the fridge for 15 minutes before steaming.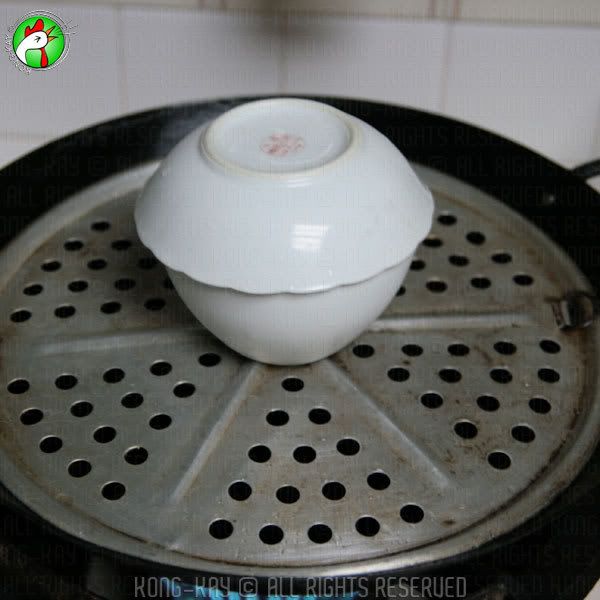 Prepare your pot or wok for steaming. When steam escapes from the cover wok/pot, place in the bowl of marinated pork to be steamed. Put a lid on top of the bowl to prevent water seeping into pork. Cover and steam for for 15 minutes.

Uncover the bowl; if the yolk is translucent, steam for another 5 minutes without the lid on the bowl.
---