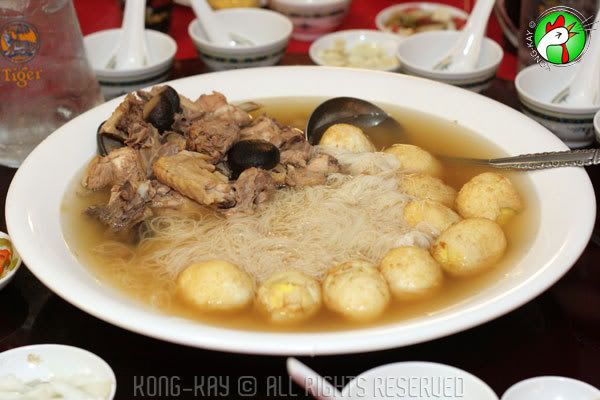 Chicken Mee Suah Soup
Happy Birthday, Sean!



In a typical Sarawakian Chinese banquet, be it wedding, birthday or anniversary, these are the requisite for a dinner: Cold Dish (appetizer), Soup, Fish, Shrimps, Poultry and/or any other meat, Vegetables, Dessert (Fruits). Usually they aim for the auspicious number 8 in the total number of dishes served. And when it's a birthday, an extra noodle dish plus the longevity buns (for those in their prime) are thrown in.