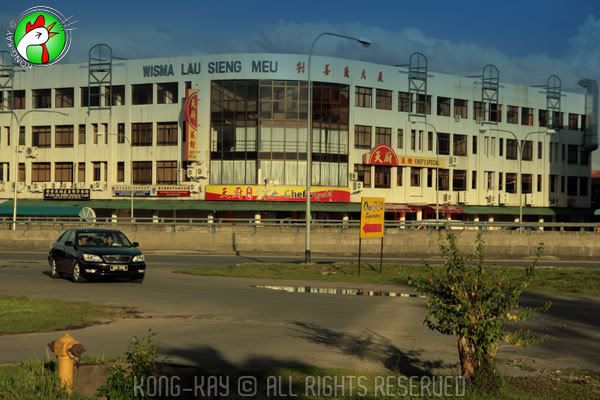 With a name like Chef's Special, you'd think you've hit the jackpot of gourmet mecca... Wrong! That's farther from the truth; the thing I usually do for a first-timer is to have the
maitre d'
recommend the house's specialty. When you hear things like "steamed fish, fired midin, beansprout, venison etc., etc." rolling off his tongue, then you go: "Uh-oh!" (Pssst! Doesn't it sound like a regular

Zi-Char

place?).

The only dish that stood out was the hot plate; even then it wasn't that outstanding. The roast duck is the restaurant signature's dish. If you had tried its duck during its last incarnation at 4th Mile Penrissen's

Lau Tee Fang

, then you'd appreciate its plum, juicy and crisp duck. The meal came to RM150 for 5 pax, which was more expensive than the meal we had at the Banquet. The drinks were expensive for soft drinks only; I suppose it's the extra charge for the privilege of using the karaoke room (upstairs). The total bill was RM190. For the type of food served here, you can get it cheaper elsewhere, just as good, if not better.

The only thing enlightening that came out of the whole episode was the waiter who serving us. He's a Malay (with Chinese Mum - both parents deceased) working in a non-halal restaurant. We asked him of his predicament; his reply was that as long as the guy upstairs understands, and it's something between him and God. Sometimes you just wish the Muslim religious body can speak in such volumes.
---
Someone who inspires me to blog in the first place has come out of the closet, so to speak...