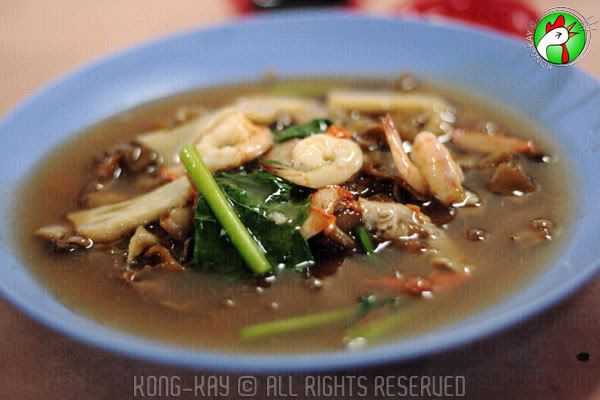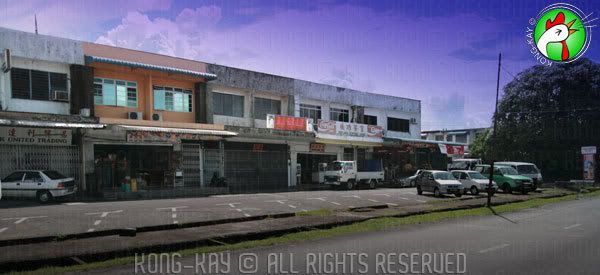 When someone, who lives on the other side of town (Matang) says that the

koay teow

(flat rice noodle) here is so good, this I've got to find out! This housing estate at the 4 Mile Penrissen Road is not known for its culinary divinity, rather than for its only row of shop houses that deal mostly with sundry stuff.

Nothing extraordinary here... just plain fried noodle as you would find anywhere. The tomato

koay teow

has the usual ingredients of little shrimps,

char sui

, fish cake slices and vegetable, and dry fried one has similar stuff, unlike the usual bean sprouts and egg. So what so special about the noodle here? To each his/her own...
like the man said, it all boils down to taste.

Alas, this is only one of the many "tips" of the must-eat places I've received so far. Sometimes the expectation exceeds the reality of a simple offering. Mulder and Scully would have said: "The truth is out there." But scoffing the truth can sometimes be murder and scary.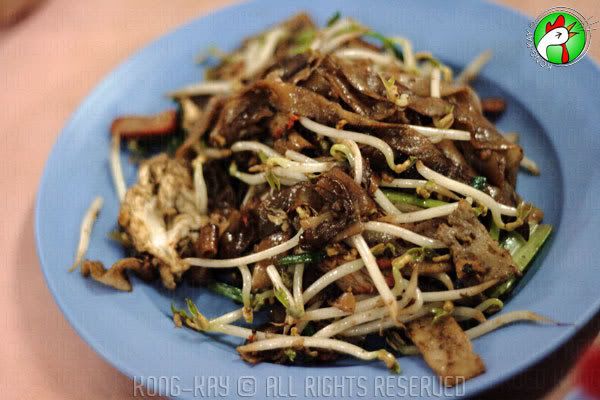 * I think this stall on the five-foot-way operates only in the evening. Correct me if I'm wrong.