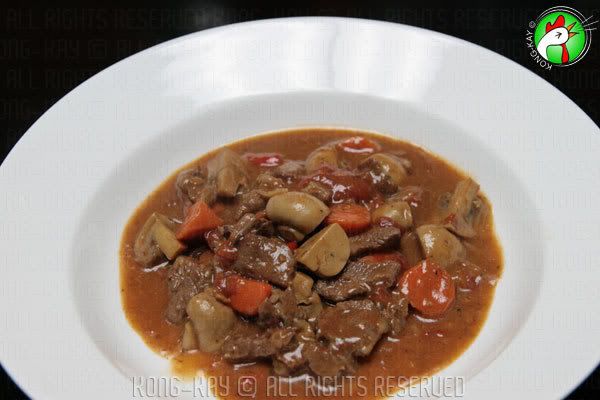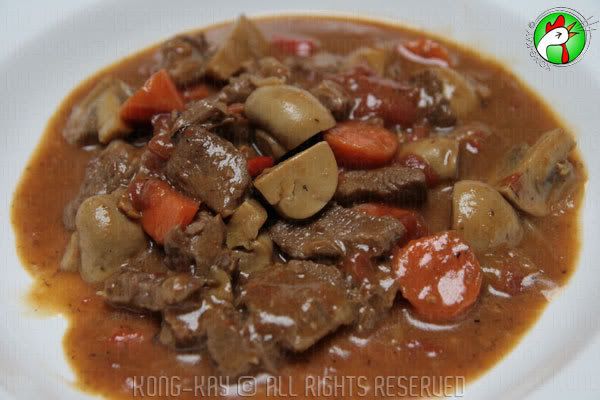 I don't know what you'll call this... I guess it's
Whatchamacallit
... something that can be quickly whipped out.

PREPARATION
---
Discard the bones from the lamb, and dice. Marinate the meat and set aside for an hour before use.

Cut the onions into wedges, mushrooms into bite size, and the carrots into bite chunks. Cut the chilli into cubes, and minced the garlic. Canned peeled tomatoes are used here.









---

1 Tbsp. Kikkoman Soy Sauce

---

1 Tbsp. Oil


---
---
100 gm. Button Mushroom • 1 Onion • 1 Clove Garlic
•
70 gm. Carrot
•
1 Chilli
(seeded) • 2 Tomatoes
•
1
Tbsp. Tau Cheo (Fermented Yellow Beans)

• 1 Tbsp. Granulated Chicken Stock

---
METHOD

---
Heat up 4 tbsp. of cooking oil, and brown the button mushrooms. Set aside.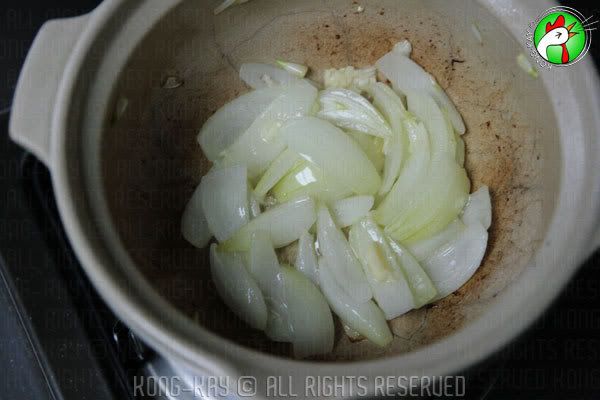 Sweat the onions until soft before putting in the garlic. Fry until fragrant.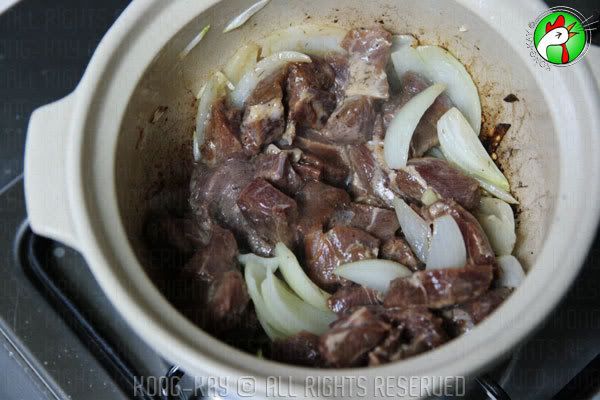 Add in the marinated meat; sear all sides.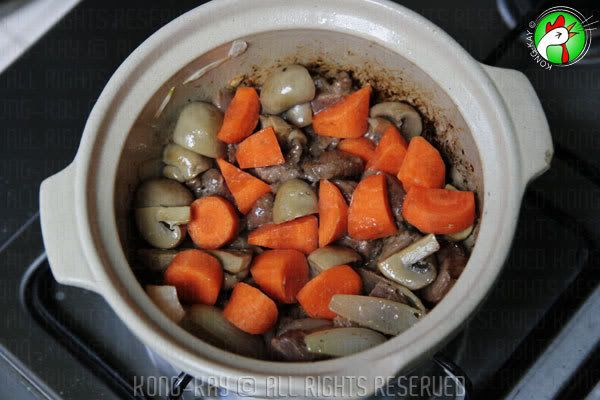 Put in the rest of the vegetables.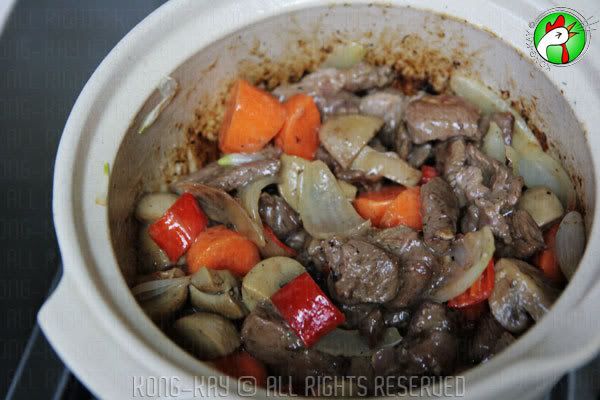 Combine well all the meat and vegetables for about a minute or so.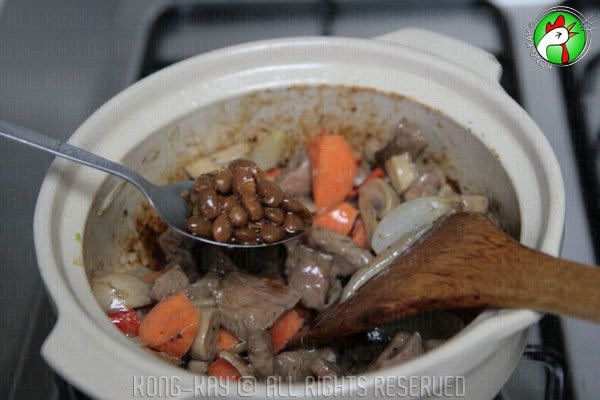 Add the yellow beans (

Tau Cheo

) to the mix. Stir well.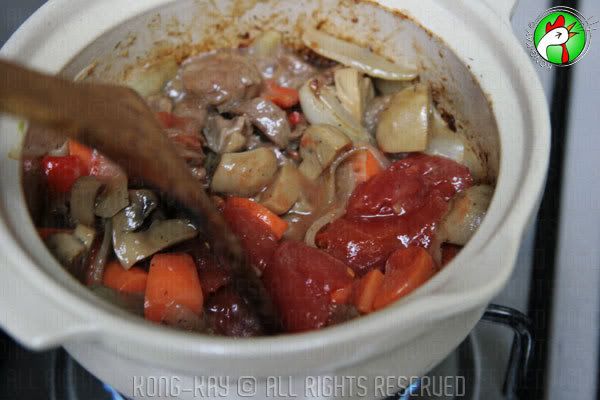 Finally put in the tomatoes. Use the spatula to slightly mashed them up.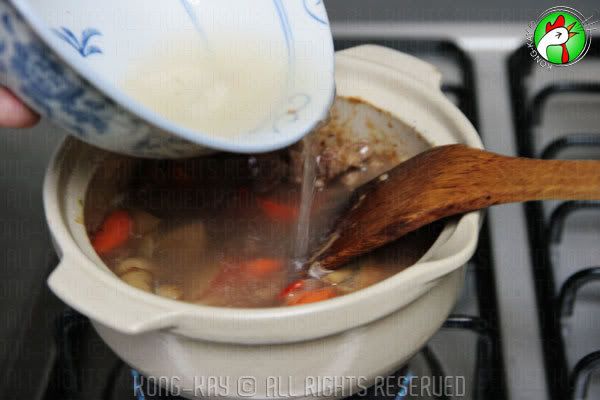 Rinse the bowl used for the meat marinade with 1 cup of water. Pour the liquid into the casserole; just enough to cover meat and stuff. Add 1 tbsp. of granulated chicken stock. Stir and cover.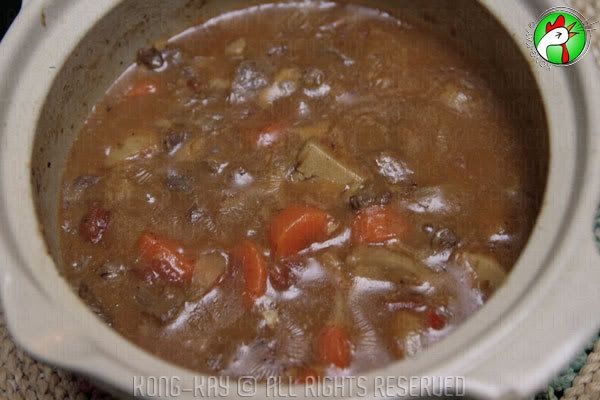 Simmer for half an hour. Add salt to taste, then add cornflour slurry to thicken slightly. Ready to be served.
---