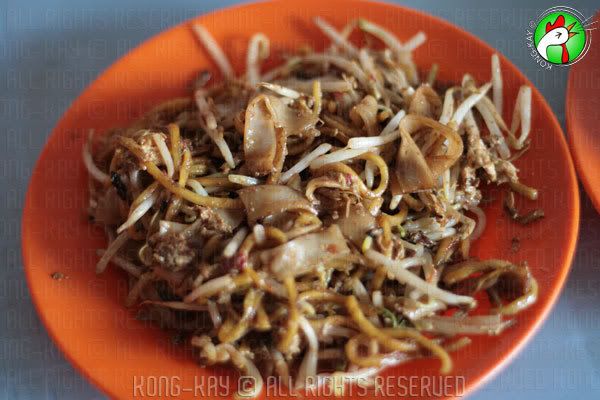 This is the second time I've featured this place. For those of you who have missed the earlier post, this is the row of wooden shack opposite the Kuching South Council Building, off Jalan Sekama.

I've been unsuccessful in extracting the lady's name, not even from her next door neighbor, the cut-fruit seller. So she'll be forever known as the

Tau-Pui Chabo Koay Teow

in my book.

The ingredients used in the Hokkien noodle and flat noodle is rather basic. The secret is in the frying technique. Any description of the frying method is as pretentious as this. So without any spin, let the pictures do the talking.