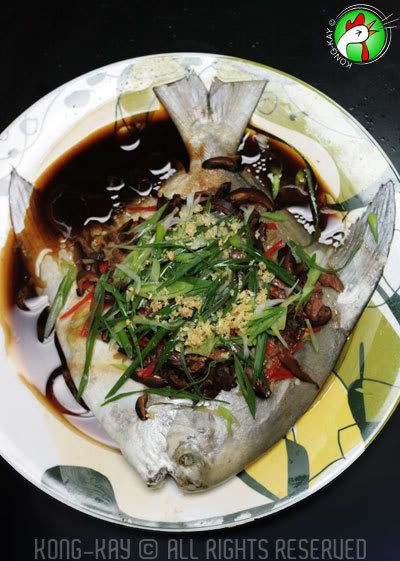 This is a relatively simple to prepare. And the cooking is all about timing. So keep your eyes on the clock.

The fish is usually steamed from 15 to 20 minutes, depending on the size; a bigger size fish doesn't necessarily translate to better eats.





INGREDIENTS




---

12 Thin Slices Ginger (Julienned)


---

6 Dried Mushrooms (Thin Slices)

---

1 Sour Plum (S'ng Poi)


---

1½ Tbsp. Kikkoman Soy Sauce

---

1 Stalk Green Onion

(

Julienned

)

---

6 Tbsp. Peanut Oil

---

2 Cloves Garlic (Minced)


---




METHOD

---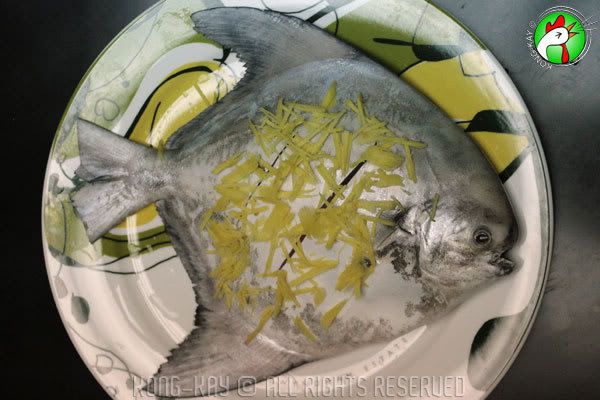 In a wok, put in enough water to steam the fish. Cover and set the flame to high.

Clean and pat dry the fish. Score the fish diagonally on both sides of the fish. Spread the ginger over the fish.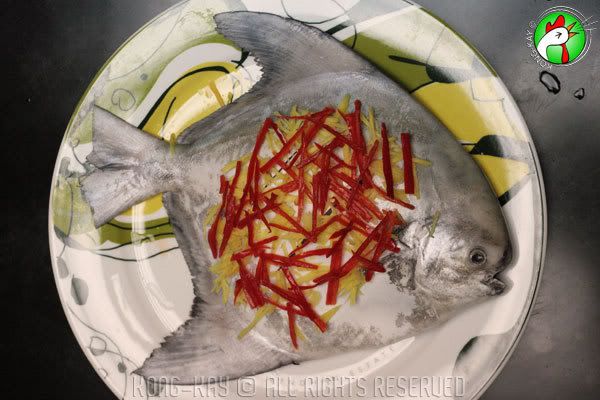 Next lay out the chillies.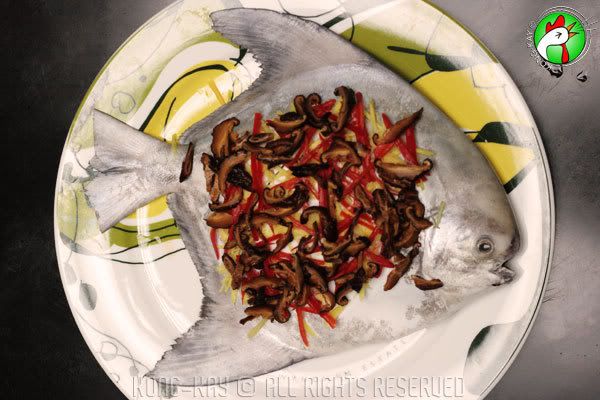 Then the sliced mushrooms.
Squeeze the sour plum, removing the pit, and scatter it across the fish.
Drizzle the soy sauce over the fish.
When the water boils in the wok, set the plate of fish on top of the proliferated stand. Cover the wok and steam for 15 minutes, moderate high heat.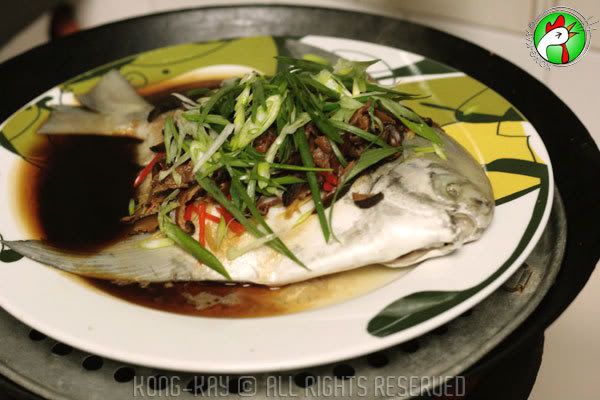 After 15 minutes, quickly lift the lid and sprinkle the green onions over the fish; steam for another 1 minute. Or you can skip the steaming part and move on to the next step.
In the meantime, heat 6 tbsp. of peanut cooking oil in a small pot. When the oil is hot, add in the minced garlic. Stir to prevent burning. When the oil is fragrant and the garlic starts turning golden in color, remove from heat.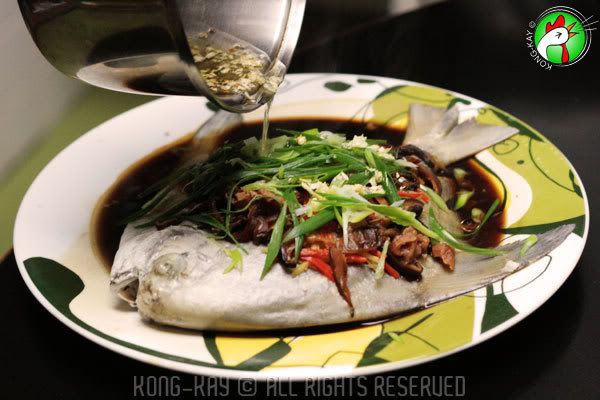 Take the fish out of the wok, and pour the hot garlic oil over the fish. Serve immediately.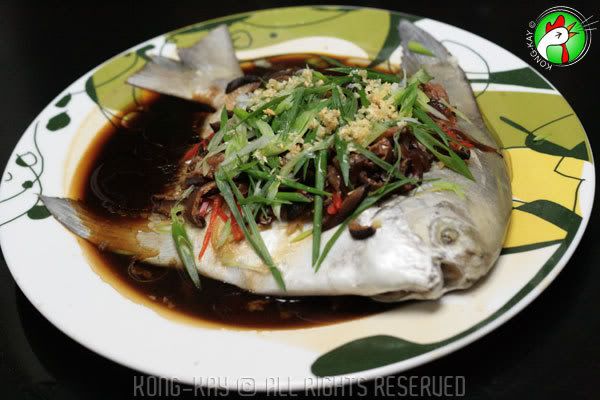 ---