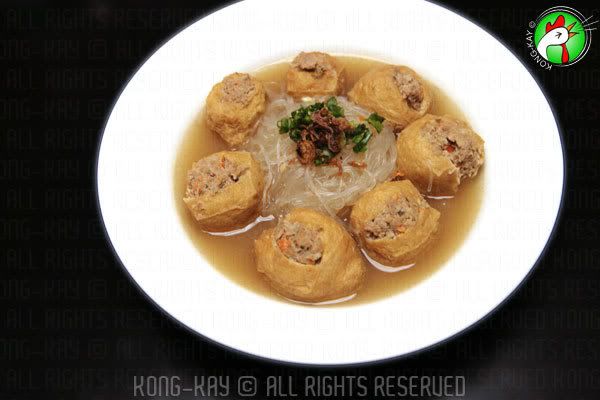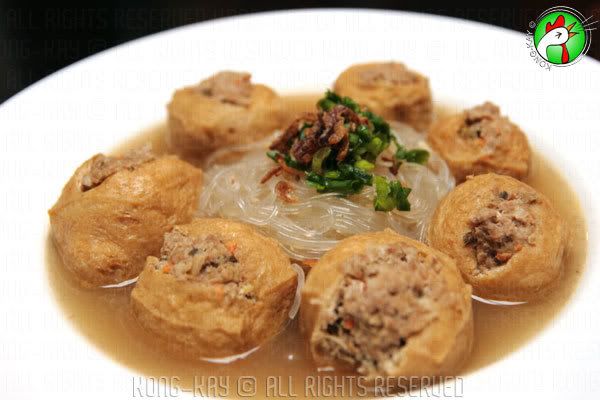 Most soups are simplicity in itself. There's not much to do except dumping everything into a soup pot and let them simmer. This one is more on the preparation.
The old recipe calls for

tau phóng

stuffed with minced pork cooked in
dōngcài
infused chicken or pork broth. I've added a bit of vegetables into the marinated (soy sauce, white pepper, sugar & oil) minced pork to give it some crunch.







---

10 gm.

Tiānjīn Dōngcài

---

100 gm. Minced Pork


---

1 Bundle Tanghoon
(Glass Noodle)


---

Salt


---




METHOD

---
Use a cleaver to chop and blend the minced pork, green onion, carrot and

dōngcài

- chop in opposite directions, scoop and roll over to blend.

Soak the glass noodle (

tanghoon

) in water to soften.

Cut a small slit on one side of the beancurd (
Tau Phóng

)
.


Push the minced pork into the slit, using the index finger to lodge the meat to the bottom. Pack in as much of the mixed pork as possible without breaking the
Tau Phóng

.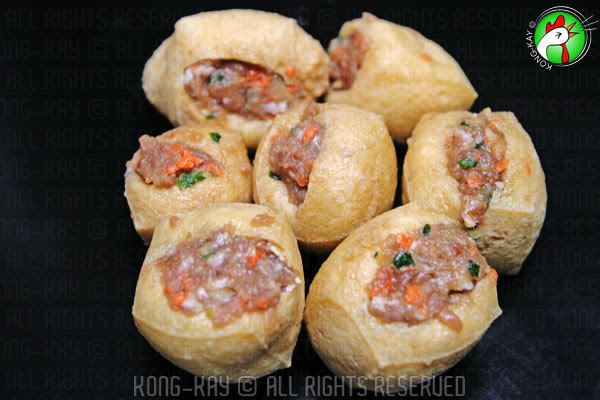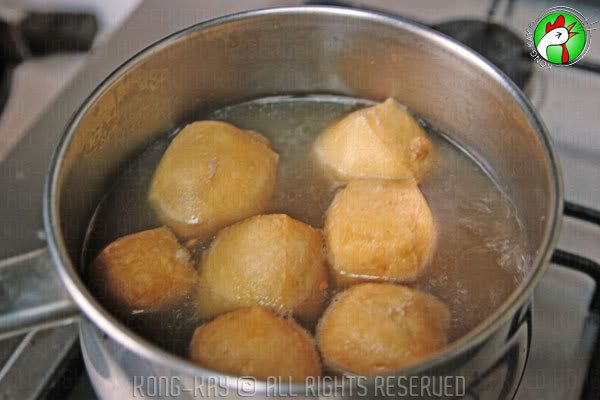 Bring the broth to a boil, then put in the stuffed

Tau Phóng

- meat side down. Cover the pot and simmer for 20 minutes. Add salt to taste. Before serving, bring the heat to high. When it boils, drop in the glass noodle, and let it bubble for a minute. Serve immediately with fried shallot and chopped green onion garnish.

---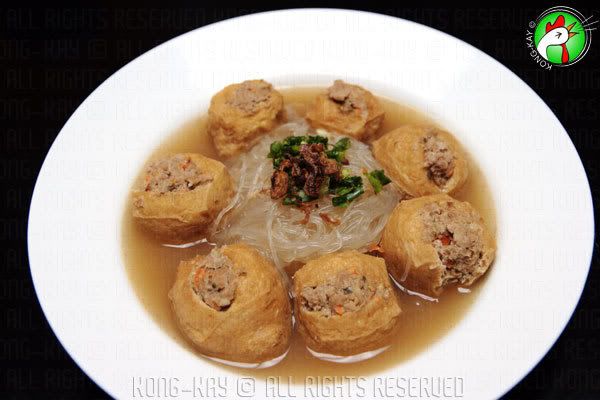 ---