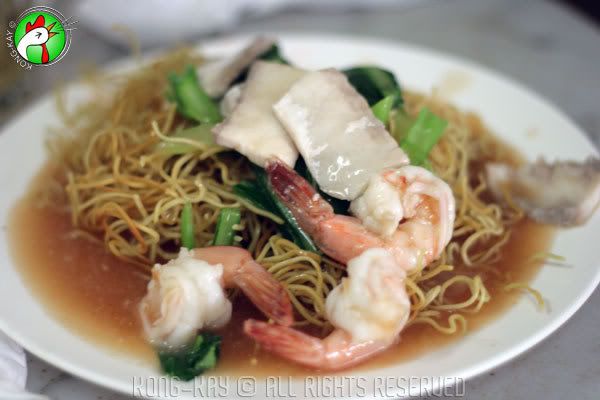 This is the venerable Fried Tomato Noodle, Kuching style. Tomato ketchup sauce is synonymous to Kuching's fried noodle as curry vermicelli is to Singapore's fried

beehoon

. Okay, okay, that's overstating the fact - Singaporeans disavow that dish as their own.

The noodle used is the

Kolo Mee

type; it is deep fried to a crisp. In the case here, seafood is fried and then tomato ketchup sauce created to be steeped into the noodle.

Even though all the rice and noodle food served from this kitchen are poultry and seafood based, they are non-halal.