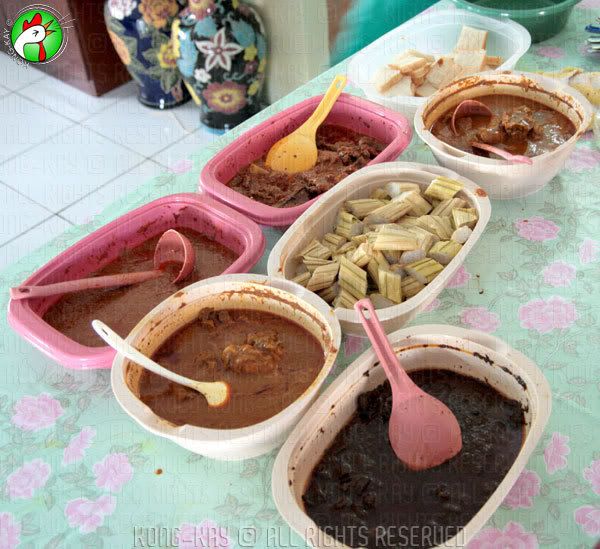 I followed Ah Ming, the fish monger, for a Raya visit to a couple of friends from the watering hole, #12. Ah Lai (nickname) sells poultry at the Sibu's central market, and Nok is his assistant; both of them stay at Kampung Usahajaya Baru, Jalan Sentosa, Sibu.

They were variations of curries, rendang, masak merah and hitam and pulut too, plus the assortment of layered (

lapis

) cakes. First time I've seen chicken feet curry. Nok was the eager beaver - on his motor bike pointing out the directions to the houses. After 2 houses I raised my white flag while the others journeyed on.
Too much of a good thing... especially after 3 p.m.


Those 2 guys were back at the chopping board the next day (2nd. day of Raya)... so much for stereotyping!

AH LAI'S SPREAD
---




NOK'S SPREAD
---