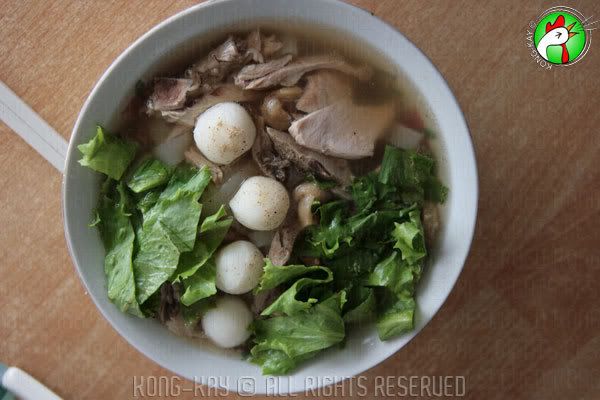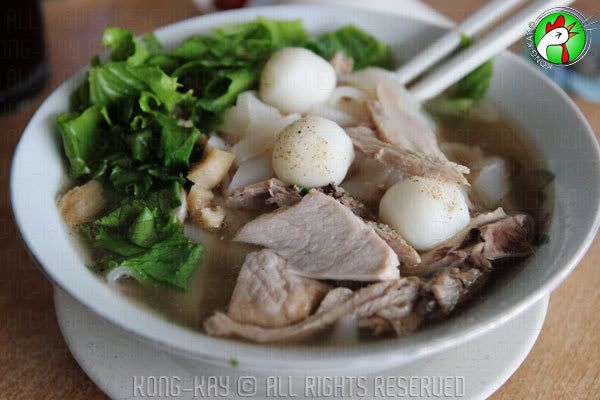 It's a welcome change to find the duck

Koay Teow Th'ng

on the menu. This is the latest addition to its breakfast/lunch offering. The operative word here is the

Th'ng

ie. the soup. If

Kiam Chai Ark Th'ng

is the closest you've come to tasting duck soup (that applies to the majority of us), this is an eye-opener to what duck soup is in its purest form.


The fish balls look like commercially made ones. The generous cuts of duck meat and the crunchy fried pork fat is sinfully great. And the soup.... divine!!!

Available on Wednesday and Thursdays.