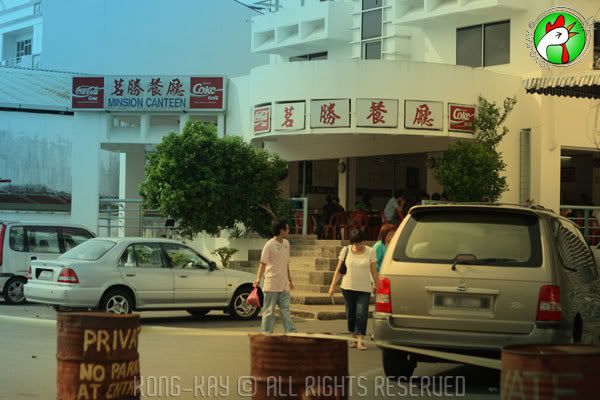 This is a simple fried Hokkien noodle (

Yew Mee

) the Foochow way with seafood. It's normal fried noodle with soy sauce with a bit of light sauce to give a glistening smoothness to the noodle. The generous heap of fish slices and plum shrimps lends a bit of decadence. Contrary to popular belief, the emphasis here is not on quantity of the noodle. One thing for sure is that you don't feel short-changed for the price pay.

The noodle you see here is the handiwork of Mrs. Ah Ho, who does her wonders at the back kitchen, while Ah Ho takes care of the noodle vat at the front end. All the woking is a one person operation. Come Sunday, it's normally a pot-boiler... more like a pressure cooker pushed to the extreme. Order from the back kitchen at your own peril!