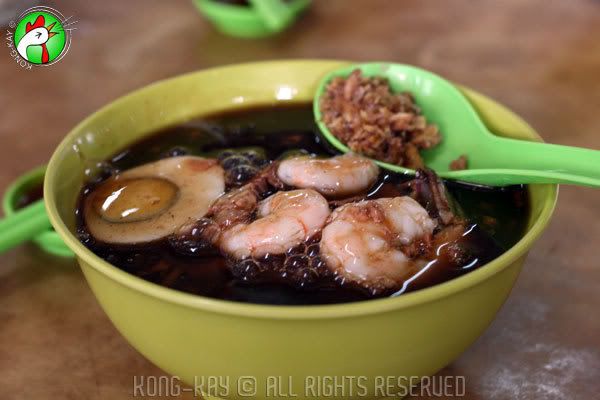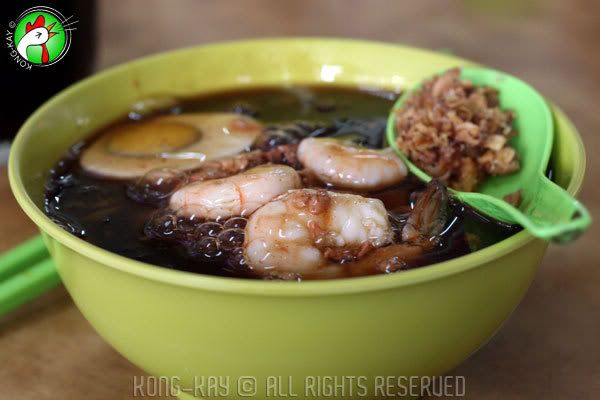 This is another specialty of Penang Chew: Loh Mee. It's supposed to be starchy soup made from braised pork sauce. But nowadays, the short-cut method of using 5-spice on soy sauce pork broth is used for this commercial endeavor; there's no braised meat in sight, but only slices of boiled white lean pork. The soup has just a hint of the 5-spice flavor in the starchy soup with a spoonful of lard thrown in. This

Loh Mee

usually comes with sliced meat, shrimps,

kangkong

and ½ hard boiled egg (missing from my order).

This is not the best

Loh Mee

I've tasted, but sad to say, this noodle doesn't have a great following in Kuching. I can't think of another stall selling this in town, unless someone can point me to some others.