A simple, but time-consuming, dessert that anyone can whip out.
It's like cooking porridge or

congee

. Cook the whole enchilada until the beans are soft and the rice, starchy. I used the normal red/black rice I eat everyday instead of the black glutinous rice (

pulut hitam

) - the taste is a bit less intense.

If you have a thermo-cooker/pot, you'll save your time and energy instead of guarding the ordinary boiling pot in case it spills over.











---

1 Cup Red Beans


---

½ Cup Black Rice

---

250 gm. Rock Sugar


---

3.5 Liters Water

---

200 Ml. Coconut Milk


---






METHOD

---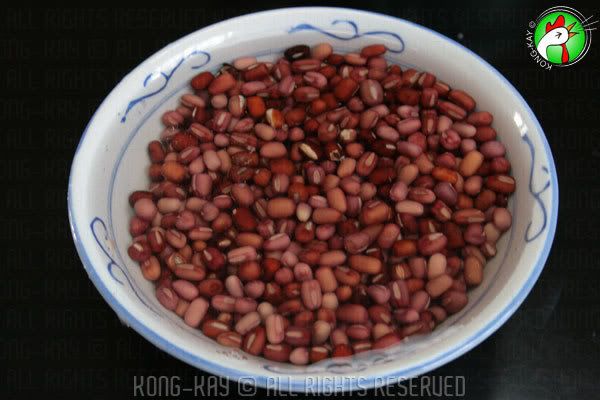 Wash the red beans and soak for 5 hours.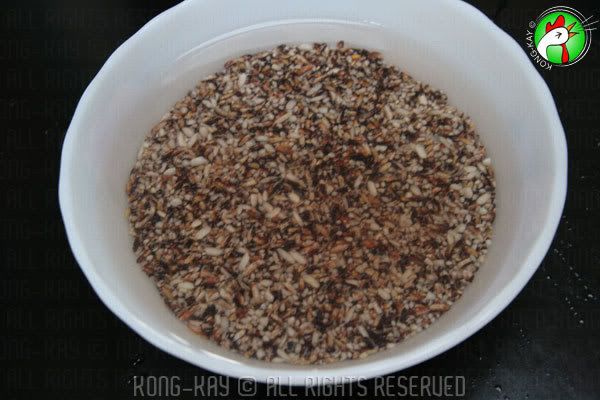 Do likewise to the black rice.
Wash the Pandan leaves and tie a knot on each leaf.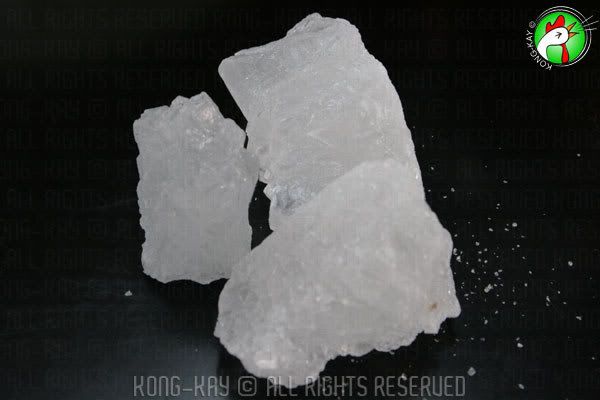 The sugar is to be boiled with all the stuff at the early stage. Why not add all the sugar before consuming, you might ask? The sweetness has to be steeped into the red beans.

Put all the ingredients into a tall pot, and add 3.5 liters of boiling water.

Bring the liquid to a boil and simmer on medium flame for 2 hours, with the lid of the pot slightly ajar to prevent overflowing of the liquid.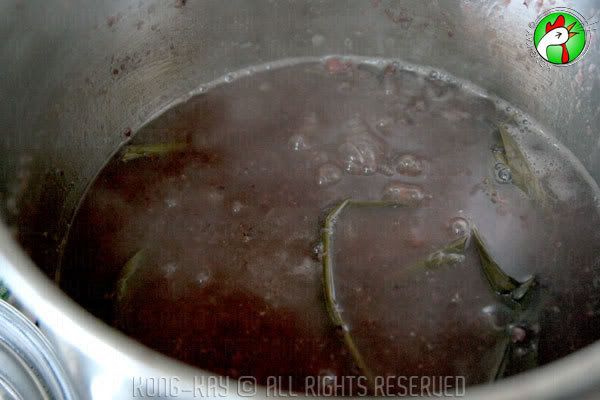 After the first hour, stir at every 15 minutes interval to prevent burning at the bottom of the pot.

If a thermo-pot is used, bring the initial liquid to a boil, simmer for 30 minutes before sealing in the thermo. Leave overnight.
Before consumption, boil on medium high heat for 30 minutes, stirring constantly.


Remove the pandan leaves
before serving
.
Pour in the coconut milk, stir and bring it to a quick boil.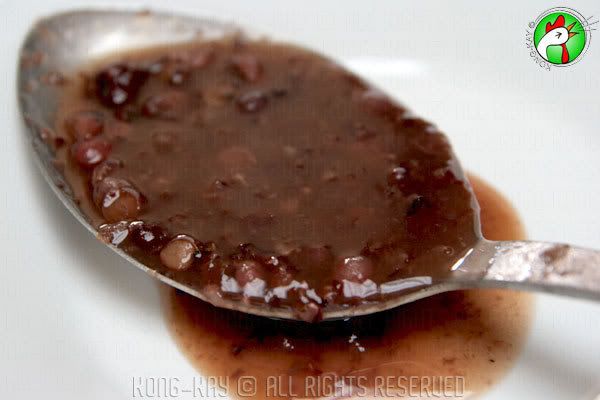 Once it comes to a boil,
turn off heat and serve immediately. The final result will be a smooth, thick and creamy soup; starchy without any added cornflour slurry.

Serve in a bowl. Fresh Milk may be drizzle over it to give it an added creamy texture.
---