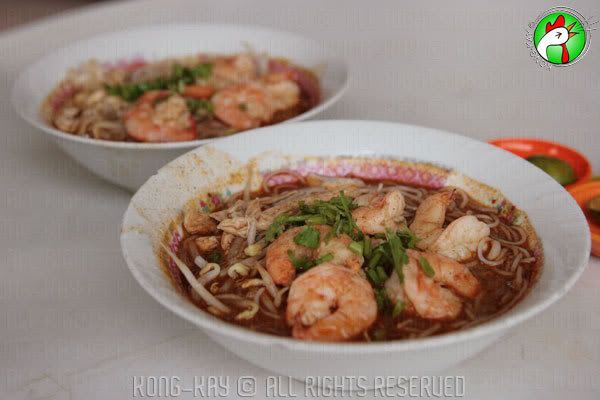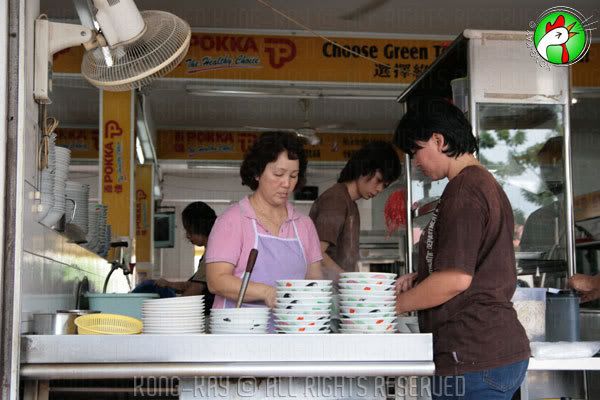 This

Laksa

has a great following for whatever reason I cannot fathom. The place is always packed, and the wait for the

Laksa

to be delivered can be torturous.

The soup is a bit different from the usual as it has a more prominent flavor of certain spices, but still retains the essence of the expected

Laksa

taste. The richness of the coconut milk and redness in the chillies in the soup, and the nice spread of shrimps, chicken and omelette slices must be its winning factor. Or could it be the

Kong Tau Hung

(voodoo spice) that entices one back for more? No one knows.

This is a new tenant taking over from the previous 2 old ladies, who made a name for the

Laksa

here. The strange thing is that those 2 ladies were the operators of the Sarawak Museum's pavilion; and nobody was clamoring for its

Laksa

then... strange but true, believe it or not!