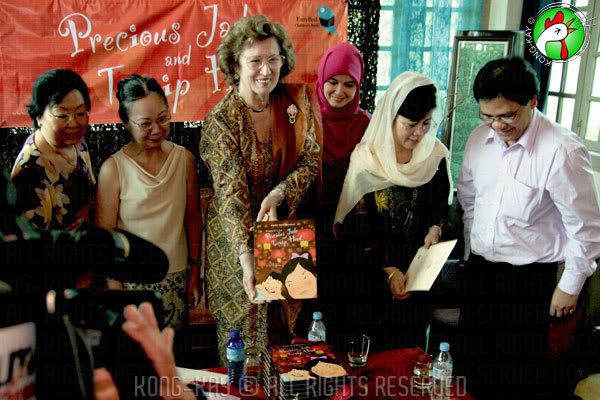 Were you at the book launch yesterday? Didn't get the invite? If you weren't there, you don't know what you're missing... Nice affair in a quaint setting, and you get to rub shoulders with you know who... for those who like to drop names at the drop of a hat, this is where opportunity knocks. Shake a few hands, pictures taken and Tra-la-la.... suddenly you're in the elite class. You have your license to boast until kingdom come with those photos.

Don't miss a photo opportunity when you see one, you hear? Gatecrash if you have to.






What's a food blog without the food? Nice finger food were served... there were sandwiches, fried

beehoon

, pastries, fried spring rolls, faux drumsticks and cakes. If you miss this one, don't fret... there's a book four.