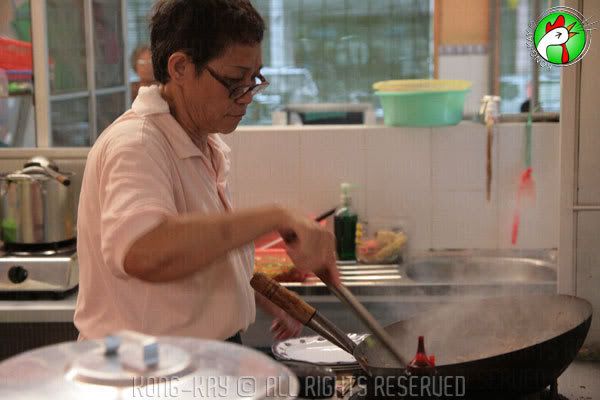 I've featured this lady's fried

koay teow

before. The coffee shop is behind the Ngui Kee Departmental Store and Jalan Osman, Sibu. How long she'll stay here, only she knows... she's been known for moving about.

The

koay teow

is a bit different from the normal type. However, she has changed the recipe a bit to suit the whims of the customers. Here's a full rendition of her frying style, without words. Go figure!