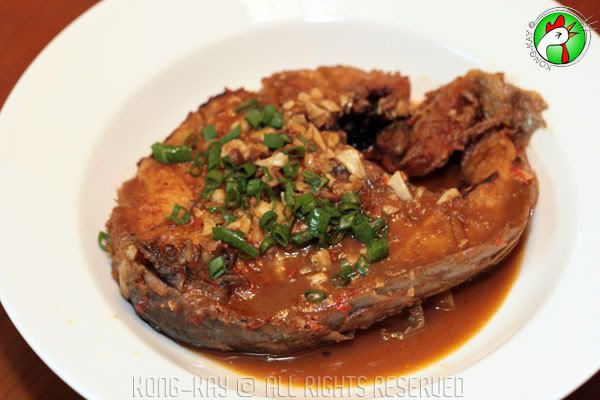 This is an attempt to make amends to a bad situation... I have, what I suspect, a piece of

Lo-Ko

(tough)

Ngo Hu

. So the way to go is to treat it with tender loving care... and then eat it!!!

There are no fancy ingredients used here; just the basic fermented yellow beans to infuse a salty flavor into the fish. Due care has to be instituted in the cooking process so as not to turn the fish to flakes.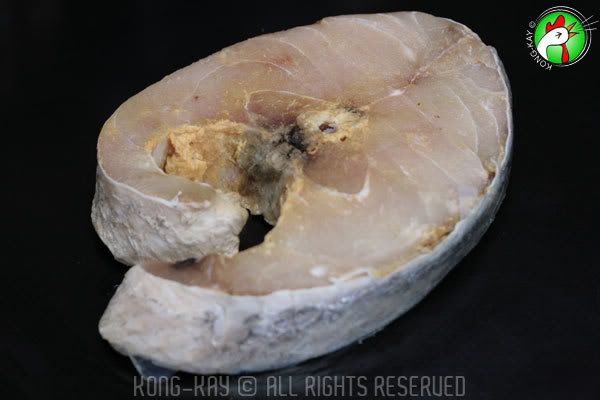 INGREDIENTS
---
1 Fish Fillet
---
Ginger Slices
---
3 Tbsp. Tau Cheo
(Fermented Yellow Beans)
---
2 Red Chillies
---
2 Cloves Garlic (Minced)
---
1Tbsp. Sugar
---
1½ Cup Water
---
1 Stalk Green Onion
---
METHOD

---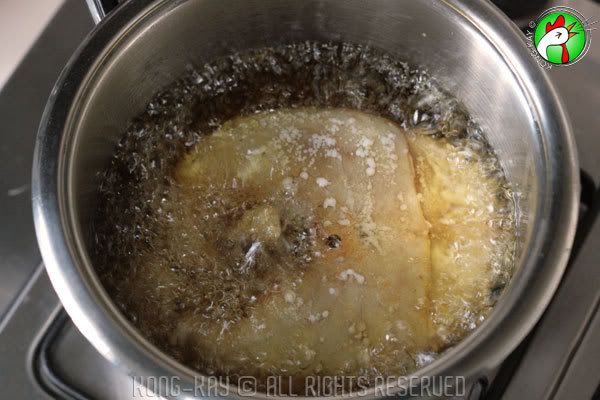 Pat dry the fish and lightly salt the fish on both sides. Add enough oil to the pot and deep fried the fish until golden yellow in color. Remove and set aside.
Sliced some ginger and line them at the bottom of the pot. This acts as a buffer between the heat below and the fish above.
Lay the fried fish on top of the ginger slices.
Blend the fermented beans and chillies to a paste.

The blended chilli/

tau cheo

paste.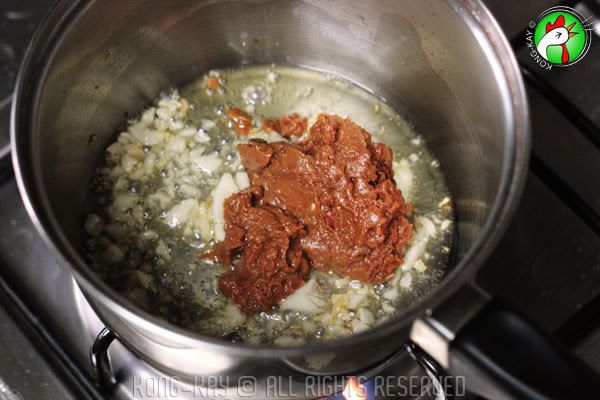 Fry garlic for a while before dropping in the bean paste.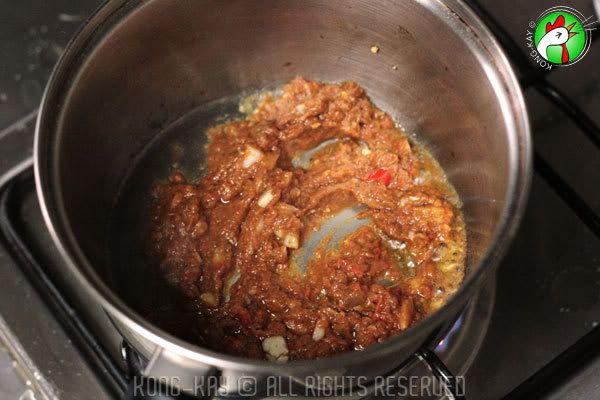 Stir well to avoid any burning. Have the paste throughly fried to get the fragrance.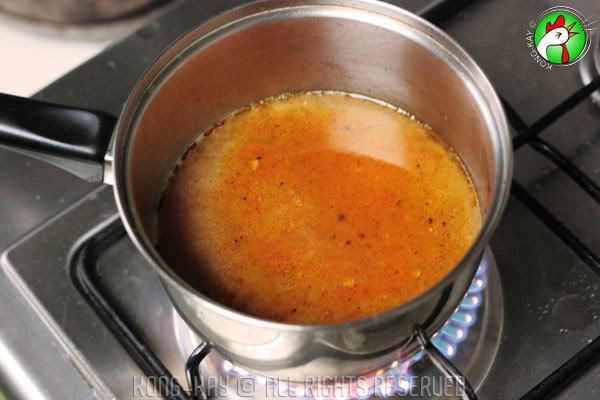 Finally add water and bring it to a boil. Simmer for another 5 minutes.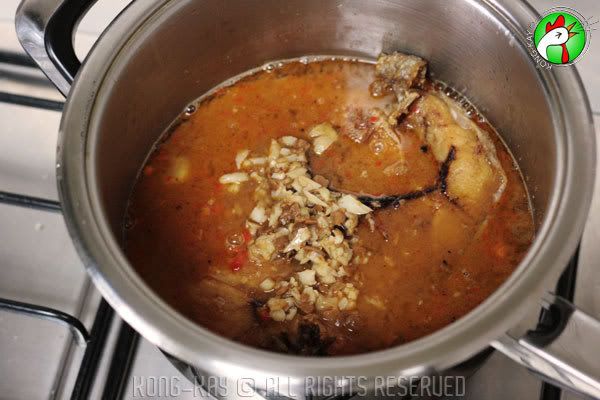 Pour the

tau cheo

liquid over the fish. It should be enough to just cover the fish at its top. Bring the liquid to a quick boil, then on very low flame, simmer the fish for an hour. The liquid will reduce and be absorbed into the fish.

Handle with care when dishing out on a serving plate. Garnish with chopped green onions.

---